Trailer Mounted Concrete Pump for Sale
Working on an urgent project and need to finish your construction quickly and safely? Check out our trailer-mounted concrete pump for sale!
The advanced technology, highest quality, and quick conveying allow your project completed as scheduled, and saves your money!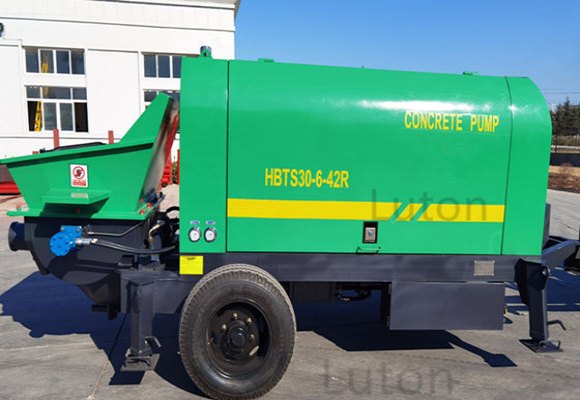 Low cost
30 % cheaper than market price

long service life
more than 15 years of life
Reach out to us to get a free quote!
Top Rated Trailer Mounted Concrete Pump for Sale
Hot selling models
Luton's trailer-mounted concrete pumps for sale enjoy a large market share, among them the pumps with 30m³/h – 80m3/h capacities are the most popular choice. And diesel and electric motors are available for your options (diesel concrere pump and electric concrete pump).
HBTS 30, HBTS40, HBTS50, HBTS60 are hot selling models.
Trailer mounted pump with 30m3/h -50m3/h output
Our Quotation: $ 17, 000 – $ 30, 000 VS. Market price: $ 22, 000 – $ 50, 000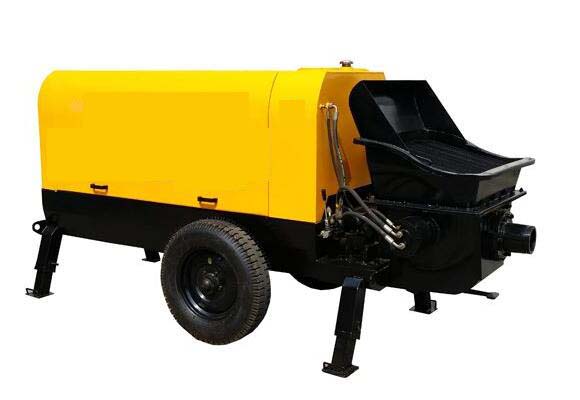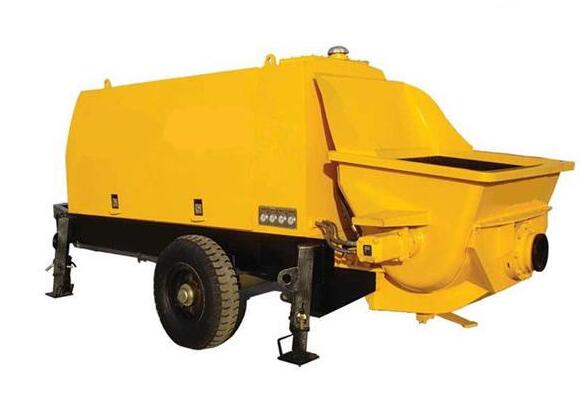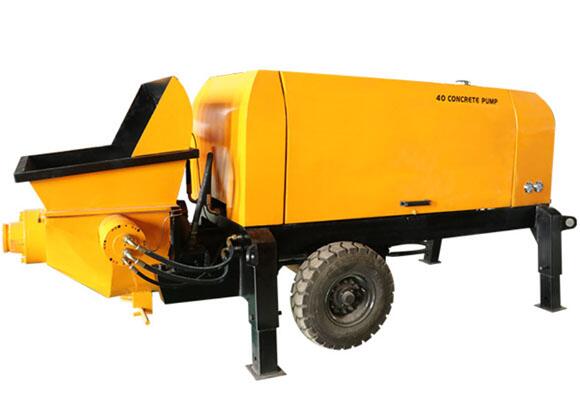 | | | | |
| --- | --- | --- | --- |
| Model | HBTS30 | HBTS40 | HBTS50 |
| Max. Theoretical Throughput (m3/h) | 30 | 40 | 50 |
| Max. Pumping Pressure (MPa) | 10 | 10 | 10 |
| Power of Main Electric Motor (kw) | 100 | 160 | 160 |
| Max. Theoretical Vertical Conveying Distance (m) | 140 | 200 | 120 |
| Max. Theoretical Horizontal Conveying Distance (m) | 450 | 800 | 500 |
| Max. Aggregate Diameter (mm) | 30 | 40 | 50 |
| Conveying Pipe Radius (mm) | 100 | 160 | 160 |
| Number of Conveying Cylinder (piece) | 2 | 2 | 2 |
| Conveying Cylinder Bore X Piston Stroke (mm) | Φ140×1000 | Φ160×1000 | Φ200×1000 |
| Hydraulic Oil Tank Capacity (L) | 0.35 | 0.4 | 0.5 |
Trailer mounted pump with 60m3/h -90m3/h output
Our Quotation: $ 17, 000 – $ 50, 000 VS. Market price: $ 23, 000 – $ 50, 000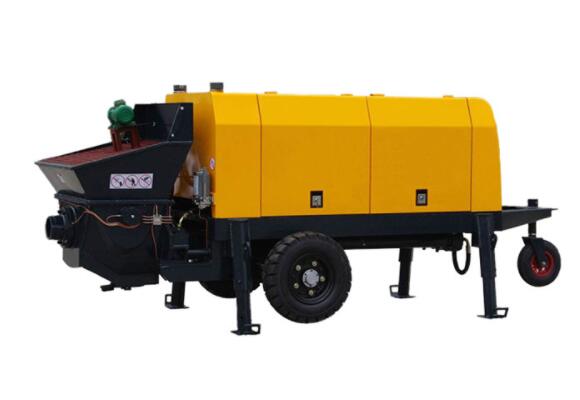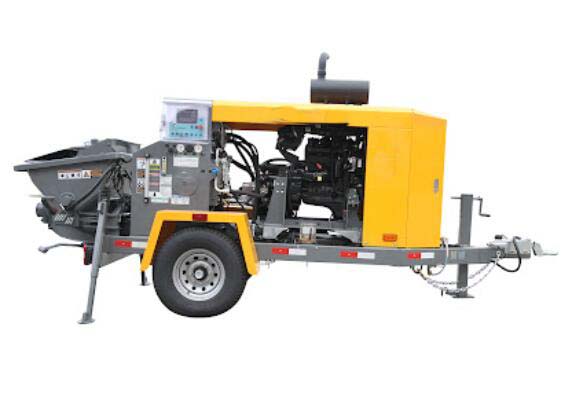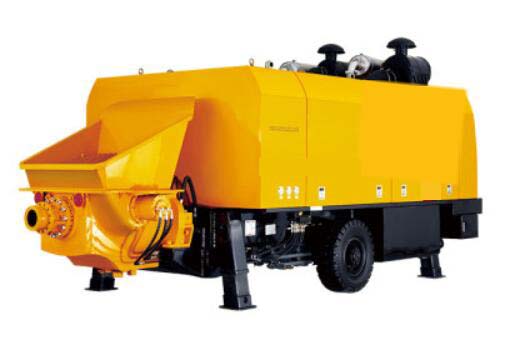 | | | |
| --- | --- | --- |
| Model | HBT80-16-129C | HBT90C-18-176R |
| Max. Theoretical Throughput (m3/h) | 84/50 | 95/45 |
| Max. Pumping Pressure (MPa) | 16/8.6 | 18/9.3 |
| Concrete cylinder diameter×stroke (mm) | Ф200×1800 | Ф200×1800 |
| Diesel engine model | Weichai | Weichai |
| Rotate speed (r/min) | 2200 | 2200 |
| Pumping system pressure | 32 | 32 |
| Max. Theoretical Vertical/Horizontal Conveying Distance (m) | 360/1200 | 360/1200 |
| Circuit type | Open circuit | Open circuit |
Loyal Services, Good Experience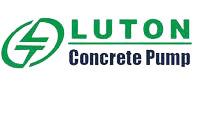 Only pay for what you get
Competitive price in China
Professional suggestions and help
Our Certificates and Honors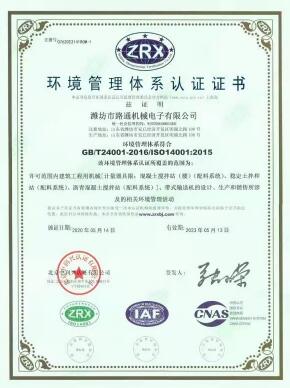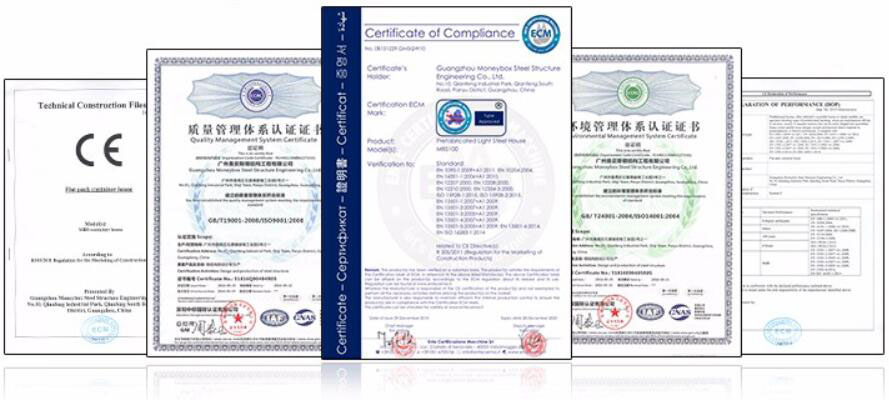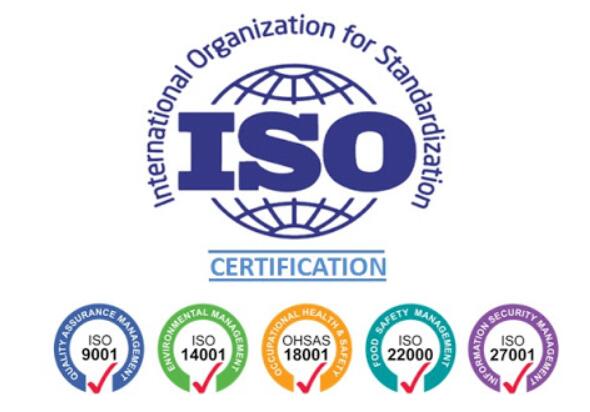 Producing Process

Luton has put efforts into each producing process from cutting to finishing the concrete pump. We adhere to the highest standard of components to make sure a longer service life.
Strict standards and inspections are guaranteed to make out concrete excellent and competitive.
Main Characters to Check When Buying Concrete Trailer Pump
When buying the concrete pump there are some points to check out to make sure you get a high-quality pump!
Superior full hydraulic system to ensure a longer service life and improve machine reliability, reduce the failure and errors rate, cut maintenance costs.
The S tube valve is cast into shape with austenitic manganese steel and has the dual advantages of anti-high pressure and anti-wearing;
Main electric elements with high reliability of the electric-control system to ensure safety.
Glasses plates and cut loops are made of anti-wearing horsiness alloy, they have a long service life.
The lubrication system adopts a progressive distributor which supplies every lubrication point with oil in turn, and the oiling time can be set to save oil.
Luton has been developing and manufacturing stationary concrete pumps for over 20 years, and we apply the most advanced technology and adopt the high-quality components in each concrete pump to prolong the product life.
Recommendations: Small trailer concrete pump for sale; portable diesel concrete mixer with pump
What to Do with the Hopper Whilst Pumping Concrete?
The concrete trailer pump hopper, also known as aggregate hopper, is an important part of the machine. Equipped with mixing blades, the hopper not only carries the liquid concrete but also improves the cohesion of the cement. More importantly, it keeps rotating to prevent the concrete from segregation or solidification.
Well, many operators have no clue what to do with the hopper when the pumping system works and sucks wet concrete out of the hopper.
First, there should be a screen mesh on the hopper to prevent large stones and rocks falls into it. Also, arrange the personnel to inspect the aggregate discharge, avoiding the clog and blockage caused by large rocks and other objects.
Second, during the pumping, the concrete horizontal line should be always lower than the mixing shaft, otherwise, the pipeline will vibrate caused by air entering pipelines.
Third, after the pumping work is done, clean the hopper and pipelines thoroughly. If the remaining concrete in the material cylinder is not removed timely, it is more likely to stick to the cylinders and solidifies.
When the piston pushes again, it will withstand the pressure of the solidified cement, which will damage the position. The damage is not different from normal wear of piston seal, and it is unable to compensate under the pressure. Therefore, in this case, cement leakage, weak suction, and pumping or blockage will happen.
Frequently Asked Questions
How Much Does It Cost?
When you need a trailer-mounted concrete pump, you have two options: Buy a brand new concrete pump or rent a used concrete trailer pump.
If you buy a concrete trailer pump, it cost you $ 20, 000 to $ 50,000. You may get different quotes from different manufactures. Luton offers you a lower price than the market. Tell us the model you need or your business need, we'll give you the best price quote.
If you rent a concrete trailer pump the average price is between $150-$300, and the price differs and affects by the capacity, time, countries, the market, and many other factors.
How Far Can a Concrete Pump Trailer Reach?
The trailer-mounted concrete pumps convey cement through pipelines, and the pipeline can be extended to your needs as long as the parameter allows.
The trailer pump can reach up to 20, 000 ft vertically and 80, 000 ft horizontally. It is a great choice for many high-rising building constructions.
Is Renting Concrete Trailer Pumps a Good Business?
Sure. The business of renting concrete pumps is robust and demand for concrete trailer pumps increases. It can last over 15 years with the proper maintenance and the profit is very high!
Reliable, Trusted, Experienced
LUTON GROUP – A leading manufacturer of the concrete line pump in China