Concrete Mixer Pump
Luton's concrete mixer pump is economical and time-saving, extremely convenient for mixing and conveying concrete for both small and large construction jobs!
Our concrete mixer pump stands out for stable concrete flow, compact design, wide adaptability. We also provide portable and mini concrete mixers with pump!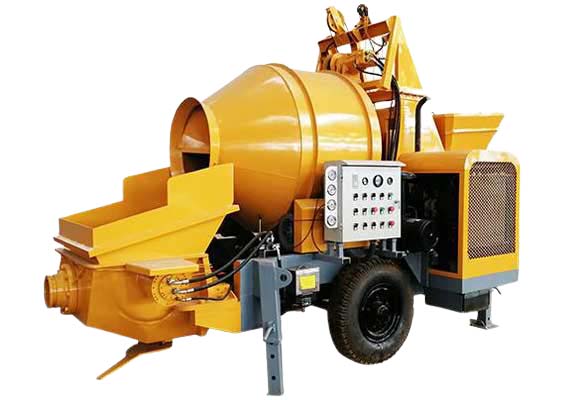 40%
Shorten construction time largely
30%
Save expense on equipment greatly
Reach out to us to get a free quote!
Popular Concrete Mixer Pump Models
Hot models on sale
Our concrete pump is easy to operate with remote control and makes the whole working process a lot easier!
The combination design allows it to serve for rural construction and urban constructions. Our trailer-mounted cement mixer with a pump can be customized according to your needs!
Related:Concrete Mixer With Pump For Sale
Our concrete trailer pumps on sale include but are not limited to:
suits to areas with unstable electricity supply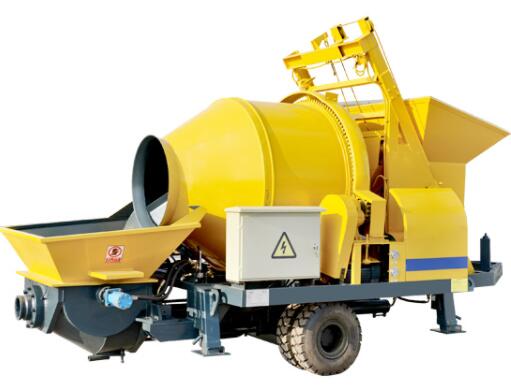 | | |
| --- | --- |
| Model | JBS30C |
| Max. Output capacity (m³/h) | 30 |
| Max.Concrete Pumping Pressure (Mpa) | 6 |
| Mixer rated discharge capacity (m³) | 0.45 |
| Mixer rated feed capacity (m³) | 0.56 |
Can be used in area with sufficient electricity supply to cut cost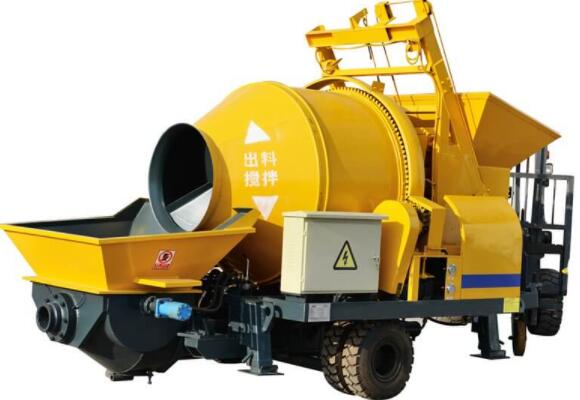 | | |
| --- | --- |
| Model | JBS40D |
| Max. Output capacity (m³/h) | 40 |
| Max.Concrete Pumping Pressure (Mpa) | 10 |
| Max. Vertical Conveying Distance (m) | 0.45 |
| Mixer rated feed capacity (m³) | 0.56 |
Why Choose Luton's Concrete Mixer Pump?
Stable concrete output
Stable and smooth concrete output flow-dual hydraulic open circuits, improving the stability with an increase of 15% concrete output.
Remote control
Remote control although there are limited skilled operators owing to the easy operating system to monitor and control it
Even mixing
Mixing aggregate evenly and able to cruck and churn large rocks and improve concrete stickiness.
New lubrication system
The lubrication system adopts a progressive distributor which supplies every lubrication point with oil in turn.
High quality
The main oil pump is adopted by Germany Rexroth and Japan Kawasaki, and the main control valve is by German Rexroth or Italy Atosz.
Testimonials and Honors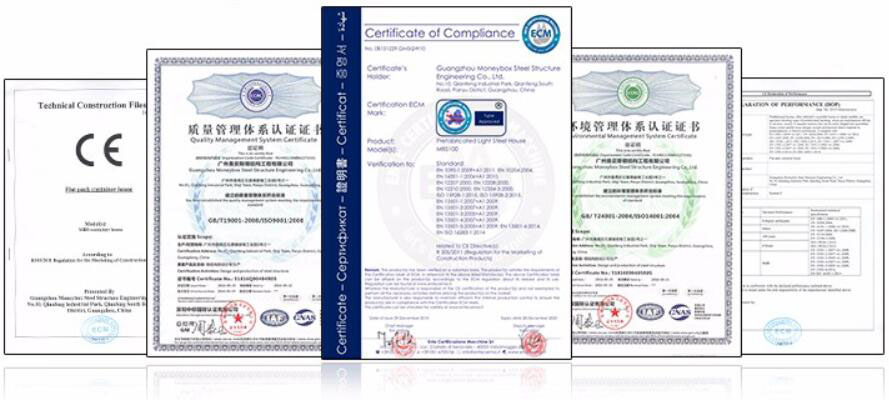 Luton's certificates and patent include but not limited to:
6 Patents
The certificate of ISP 9001: 2000 quality management system, BV certificates, and we own 6 national patents.
15

Honors
Luton has been honored "Civilized Private Enterprise", "Private Technology Enterprise," and "Top Ten Industrial Enterprise" by superior departments.
Recognized by multiple international organizations, Luton enables to provide you the best products and services. Choose and trust Luton!
Project and Cases
Our concrete mixer pump gains a high reputation among customers from 100+ countries including India, Thailand, Nepal, Japan, Laos, Singapore, and so on. Our concrete mixer pumps are highly praised by customers for incredible high work efficiency!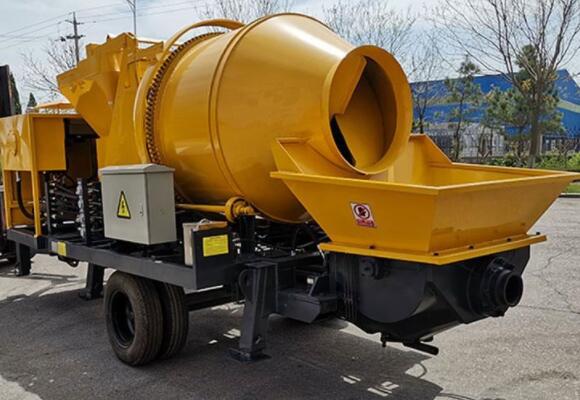 Portable concrete mixer with pump is blending concrete on the spot in India.
Ready for work near the worksite in Singapore.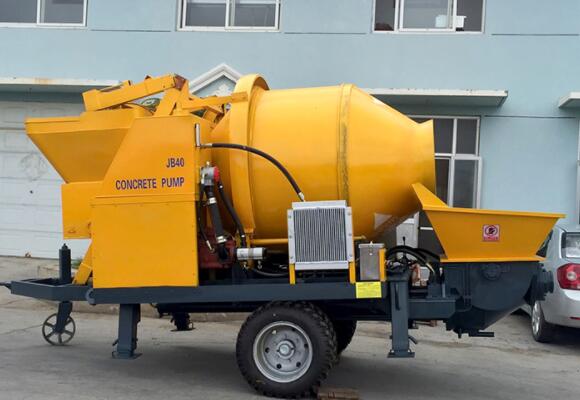 We also have concrete pump trailer for sale, Tow behind concrete pump.
Gaining High Customer Satisfaction at 100%

Cost You Less, Benefits You More
"I was looking for a concrete mixer pump for a rural , and another professional recommended Luton pump with mixer. I ordered the JBS40D model and it is great to use. The concrete is evenly mixed and blened, and qualified to use. Also, it is compact and need only 1 worker to opearte. Anyway, I am really satisfied with it1 "
– Singha from Laos
"Never expect I got such a great pump as low cost! At first, I was planning to buy a static concrete pump, but after talking to their experts, they suggested me buy concrete mixer pumps. It truned out that they are right! Our teams bought 3 mixer pumps and these really improved the work efficiency!"
– Sinn Sisamouth from Cambodian
OUR PARTNERS
We are the business partner with many famous domestic and overseas enterprises.

Luton has built close business relationships with lots of famous domestic and overseas enterprises including China Railway, China State Construction, and Power China, MCC, Sin0ma and so on.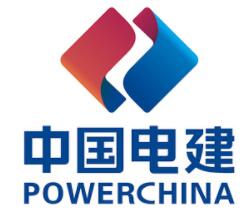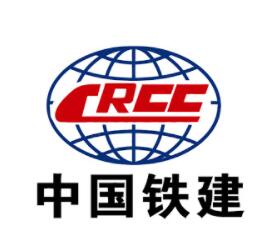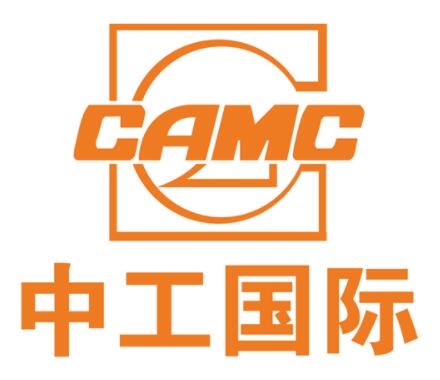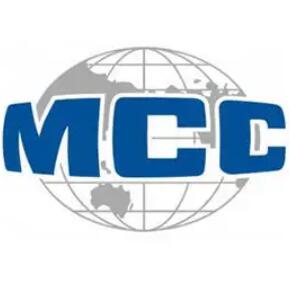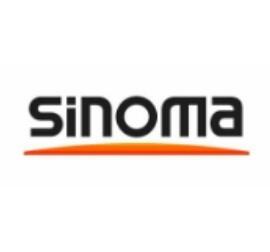 Concrete Mixer Pump, Shorter Construction Time
A concrete pump with a mixer expands your business scope for being a contractor, a mixed concrete producer, or an individual user or small construction company.

It is highly recommended to small and middle-sized residential construction applications. If you are not sure about the high efficiency of it, check the following points out!

Occupying a smaller workplace since it is compact enough to a truck mixer plus a concrete pump.
More application scenarios since it was adopted in rural places with low electricity carrying capacity.
No separate mixer truck is needed, so it is easy to move which ensures shifts to other construction worksites.
Save labor costs for being not labor-intensive.
An automatic system that is easy to operate and control and Light-weight and flexible to transfer
Shorten the preparation and construction time by improving the work efficiency by at least 10%
Light-weight and flexible to transfer
Luton's concrete pump with mixer is versatile and superb! Choose Luton's cement mixer pump to make everything easier!
Concrete Mixer Pump Options to Finish Projects
Luton supplies both diesel and electric concrete mixer pumps for different working sites. Choose the suitable one for your constructions!
Diesel Concrete Mixer Pump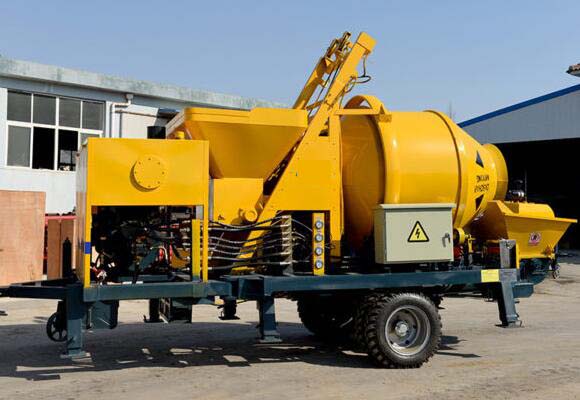 A diesel concrete mixer and pumping machine is the best choice in someplace with terrible electricity stability or no access to electricity.
Powered by a diesel engine, the pump system work perfectly with a stable power supply.
However, a portable diesel concrete mixer machine costs you a little more than an electric cement pump with a mixer.
Electric Concrete Mixer Pump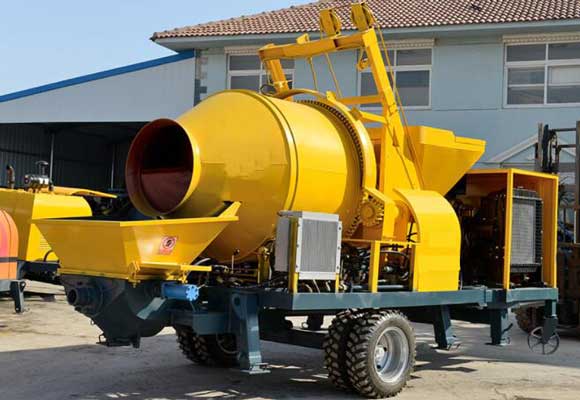 The electric cement mixing pump machine is powered by electricity, requiring 380V pressure, larger than the residential rated voltage. Therefore, it is suggested to use it in an area with a residential electric supply.
And it is relatively inexpensive compared to a diesel concrete pump mixer.
Luton's electric concrete mixer with pump adopted electric elements from Schneider and LG company, the reliability of the electric control system is highly approved.
How Does a Cement Mixer Pump Promote Your Work Efficiency?
Concrete mixer machine with pump is preferred when it comes to civil building construction. One of the reasons is that a mini concrete mixer machine occupying less workplace, not like stationary pumpcrete and mobile concrete pump, requiring an extra mixer truck to convey concrete to the spot.
As you can tell from its name, mixing concrete and pumping concrete to where it needs to go via pipelines are two major functions.
First, it doesn't need premixed concrete, so there will be no truck mixer carrying wet concrete. Workers need to add water, aggregates, cement together into the hopper according to requirements. So, yes, you can mix concrete on spot in case of any change at the last minute.
Second, when the mixing and blending work is done, the concrete will be sucked into the cylinder by the pump system and then sent to the construction spot through pipelines and hoses.
To be more specific, the whole pump process is:
The concrete piston connected to the piston rod of the main oil cylinder reciprocates by the action of the hydraulic oil of the main oil cylinder.
As the concrete piston moves forward under the pressure of hydraulic oil, the other piston moves backward.
Under the action of the swing oil cylinder, the S-valve switches to the concrete cylinder, which is connected to the hopper. Therefore, when the concrete piston retracts, the concrete is sucked into the concrete cylinder.
As the piston pushes forward, the concrete is sent to the distribution S-valve and finally pumped to the place where needs concrete through pipelines for continuous delivery.