Truck-mounted Concrete Pump
Luton's truck-mounted concrete pump performs brilliantly on both large-scale commercial constructions and small residential use!
The latest technology, tested quality and smooth concrete conveying promote your work efficiency greatly, and it is worthwhile for your investment!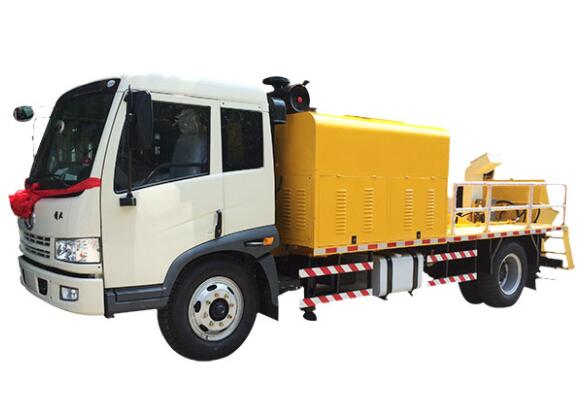 - Minimum Cost
Reduce your expense by 40%
+ Maximum Return
Promote productivity by 30%
Reach out to us to get a free quote!
Popular Truck-mounted Concrete Pump Models
Hot models on sale
Luton's truck concrete line pump offers various capacities to meets your special needs.
Our concrete pumps truck on sale include but are not limited to:
HBCS 80
Can be used for driveway and urban construction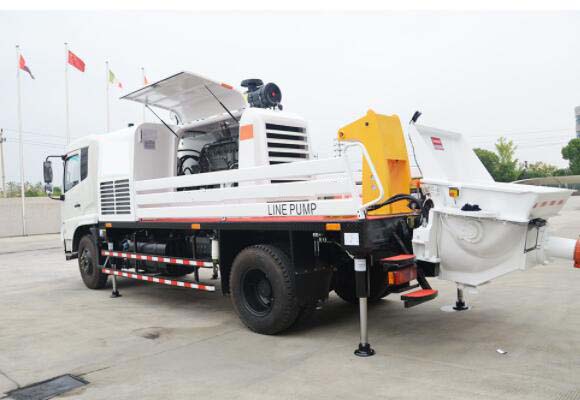 | | |
| --- | --- |
| Model | HBTS 80 |
| Max. Output capacity (m³/h) | 88 |
| Max.Concrete Pumping Pressure (Mpa) | 16 |
| Max. Vertical Conveying Distance (m) | 180 |
| Distribution Valve Type | S Valve |
HBCS 90
Can be used for flyovers and highway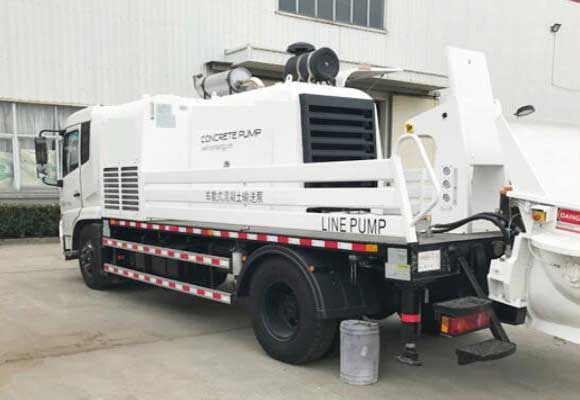 | | |
| --- | --- |
| Model | HBCS 90 |
| Max. Output capacity (m³/h) | 96 |
| Max.Concrete Pumping Pressure (Mpa) | 18 |
| Max. Vertical Conveying Distance (m) | 220 |
| Distribution Valve Type | S Valve |
Why Trust Luton?
Trust Luton, get the best product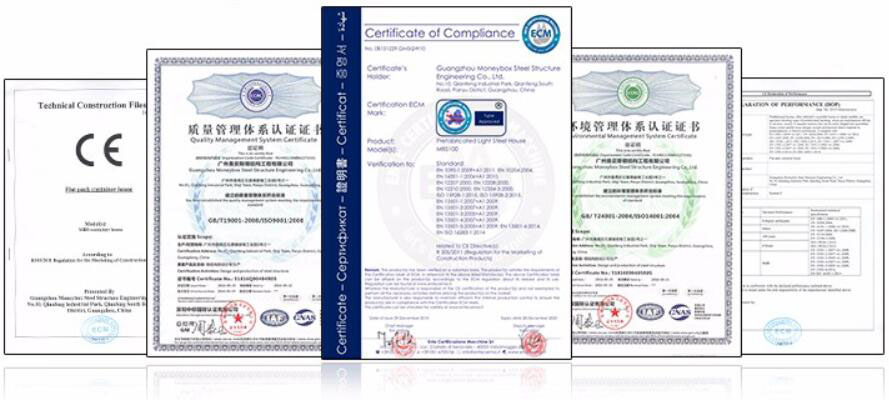 LUTON GROUP CO., LTD's certificates and patent include but are not limited to:
6 Certificates
Gained certificate of ISP 9001: 2000 quality management system, BV certificates, and we own 6 national patents.
15

Honors
Honored "Civilized Private Enterprise", "Private Technology Enterprise," and "Top Ten Industrial Enterprise" by superior departments.
Why Choose Luton's Truck-mounted Concrete Trailer Pump?
For quick Concrete Convey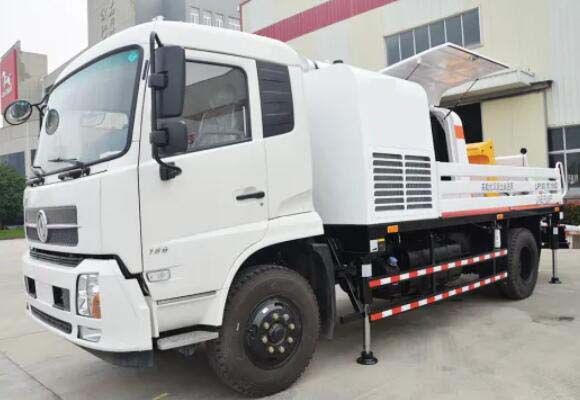 German-made components
The main oil pump is adopted by Germany Rexroth and Japan Kawasaki, and the main control valve is by German Rexroth or Italy Atos.
High standards
The components of our pump adhere to international standards with high performance and interchangeability.
Advanced technology
The new-generation pump supported by the electrical ratio control technique has infinitely variable control capacity.
Simple operation
Compact and extended outrigger for quick set up and easy to operate
Higher return on investment
Our product performs greatly on work efficiency and results to ensure a high return on investment
OUR PARTNERS
Cooperate with famous companies
We are the business partner with many famous domestic and overseas enterprises.

Luton group has built close business relationships with lots of famous domestic and overseas enterprises including China Railway, China State Construction, and Power China, MCC, Sinma and so on.

Get into the business with us now if you are interested.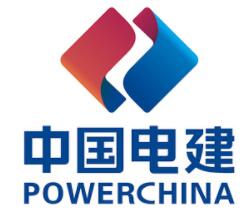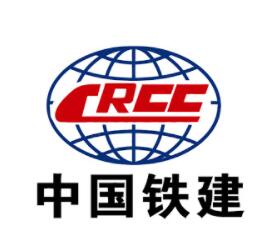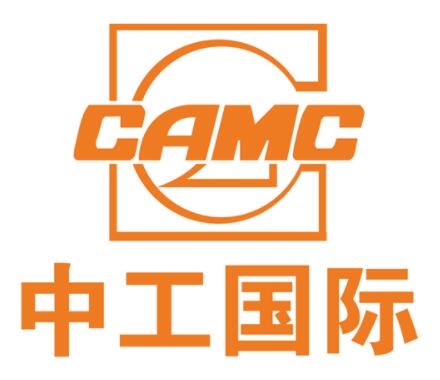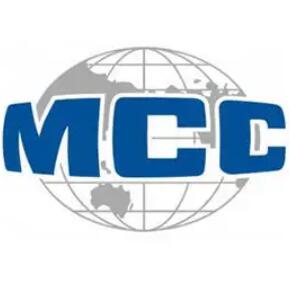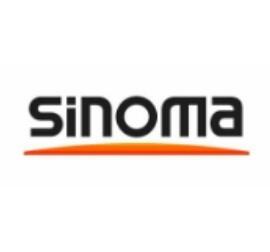 Gaining High Customer Satisfaction at 100%

Cost You Less, benefits You More
"Luotn's truck-mounted concrete pump is amazing! I was looking for a concrete pump for a apartment construction, and Luton's pump is exactly what I need! It is so efficiency and my project was finished 1 month sonner! I highly recommend it to other buyers or contractors! "
– Nguyễn Minh Tri't Vietnam
"WOW! Their expert team is so professional! They gave me many suggestiosn not only on how to choose concrete pump but also gave intructions to maintain it! By the way, the deliver is so fast!!!"
– Darsheel Safary from India
Wise Choice, Truck-mounted Concrete Pump
Finish your construction faster and better

You may wonder why a truck-mounted pump is a better choice than a static concrete pump sometimes. Here are the reasons why should you apply a truck-mounted concrete pump.
Easy to move to the job site compared to static concrete pump
Reach high rise buildings that a concrete boom pump cannot reach
Easy to operate and drive
Placing the concrete exactly to where it needs to go
Save labor cost for being not labor-intensive
The vehicle can drive a long distance from the site
Light-weight and flexible to transfer
LUTON supplies versatile and high-duty truck-mounted concrete line pump to customers from all over the world and meets their special requirements. Contact us to get a Luton concrete pump now!
Options to Promote Your Projects
For different construction project needs
Concrete Boom Pump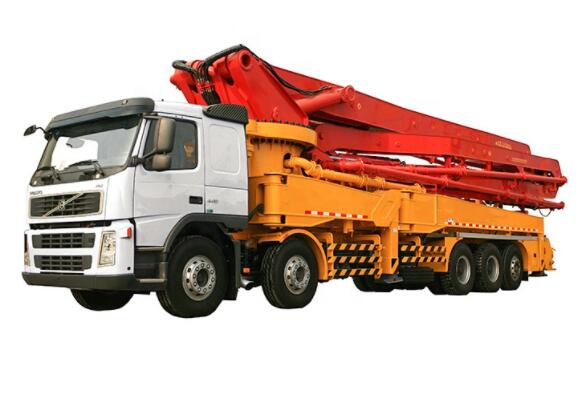 The best part of the truck boom pump is that if you hate the pipes which may take a while to install, a truck-mounted boom pump can solve this problem, its placing boom is able to convey concrete spot to spot.

Without any doubt, the concrete boom pump will be a great choice for a large concrete project which needs a high volume of concrete in a short time like a bridge, dam, and high-rise buildings.
Concrete Mixer Pump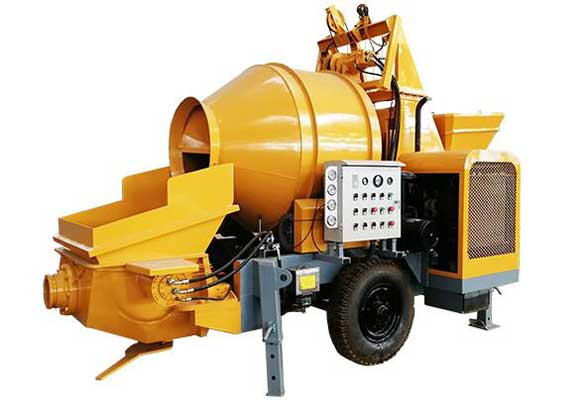 Concrete mixer pump is another vision of the concrete pump machine which incorporates a concrete mixer and concrete pump system mounted on truck chassis.

Usually, when you use a concrete line pump, a truck mixer is needed to churn concrete and pour it into the hopper. Now you just need to put aggerate in the mixer and after the concrete is ready, it will be pumped and sent to where it needs to go by booms or pipes.

Owing to the compact design, it is a perfect choice for a small worksite.
Work Process of Concrete Truck Pump
Why is it so effective?
A truck-mounted concrete pump is a combination of a static concrete pump and a truck chassis.
To put it simply, the concrete trailer pump can be mounted on a truck to move around. It will get your work related to placing concrete done easily and effectively.
First, a clear set-up space is needed for concrete pumps and mixers. And enough pipes should be installed and extend to the job site.
Second, a concrete mixer truck will arrive and go back to the concrete pump and pour the mixed concrete into the hopper, and the hopper with a mesh grate keeps churning to ensure the flowability of concrete.
And then, the concrete will be sucked into the valve by pumping and the hydraulic oil outputted by the main oil pump is distributed to two main oil cylinders through the sequence valve.
It drives the piston rod of the main cylinder push front and rear and then pushing the piston of the concrete cylinder to move (in one), inhaling the concrete or squeeze out the concrete cylinder.
So, concrete in one cylinder will be pushed into pipes and sent to where it is needed, while some concrete will be sucked out of the hooper in the opposite direction.
If you are curious about the visual principle of how a pumping system works, check out this video: