Great news! Another LUTON concrete mixer pump was exported to Zambia on October 13th, 2023. This is a 40m3 concrete mixer pump! Yes! To satisfy the customer's requirement, it is painted unique purple.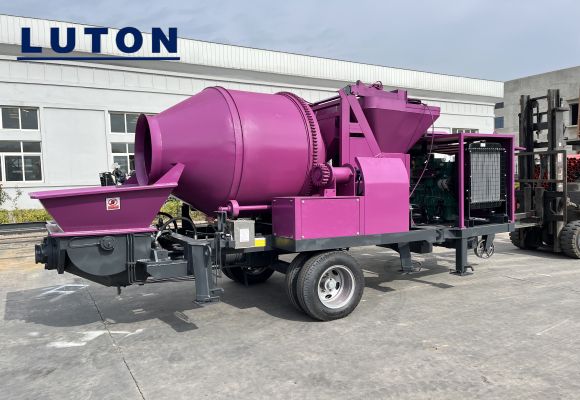 Our Zambia found us on internet. He needed a suitable concrete machine to do a foundation construction in Zambia. The foundation is for a unique oil equipment. After communication, our sales consultant recommended this portable concrete mixing pump machine. Our customer was very satisfied with this device and decided to buy it soon. The model selected is JBS40C.
Why is this concrete mixing pump machine so trusted by the Zambian customer? What kind of equipment exactly is it like?
LUTON Mobile Concrete Mixer Pump
This is a multiple functional pumping machine. It combines self loading, measuring, mixing, unloading, as well as pumping functions in one. The one machine meets the whole working process of concrete producing and conveying. It is flexible, efficient and convenient, economical and practical, very suitable for the foundation project of the huge and complex oil extraction site.
Skip-hopper Self Loading Mixer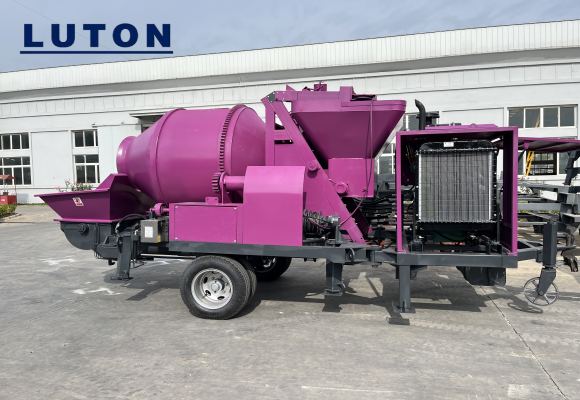 Batching Machine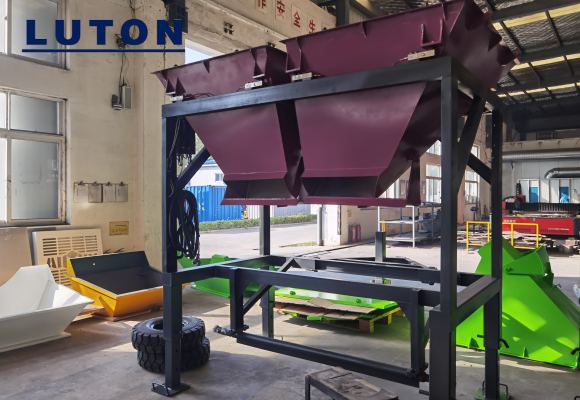 Measuring Sensor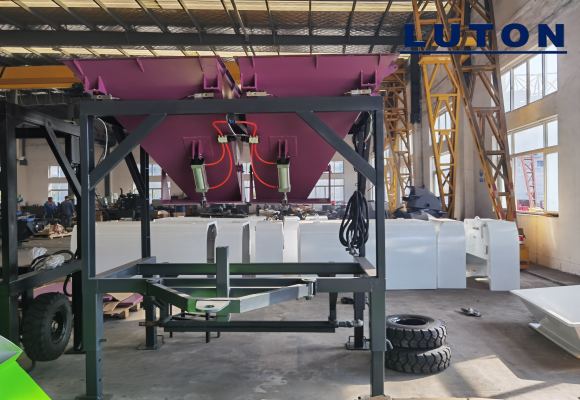 Mixing Drum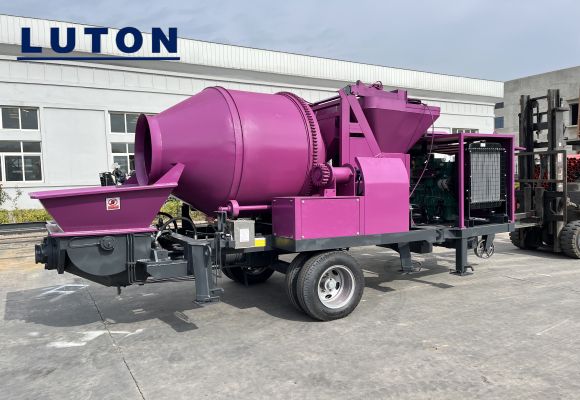 Pumping Machine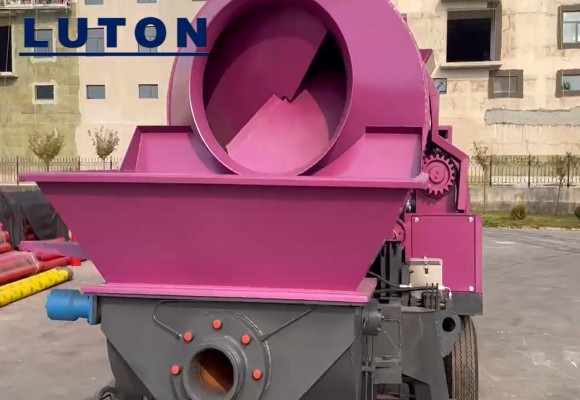 Conveying Pipeline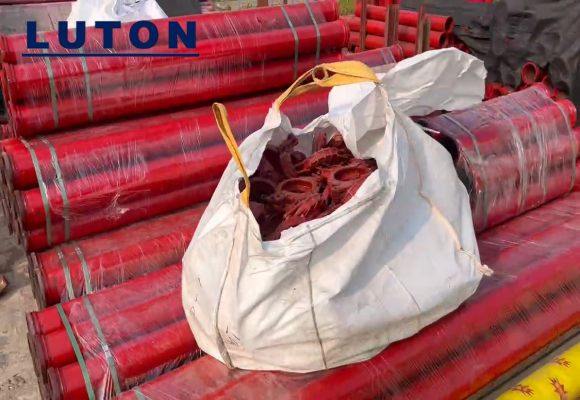 Specification Of LUTON Concrete Mixer Pump
| | | |
| --- | --- | --- |
| Items | Units | JBS40C |
| Max. Theo. Concrete Output (L./H.) | m3/h | 40/20 |
| Mixer Max. Rated Feed Capacity | L | 550 |
| Mixer Max. Rated Discharge Capacity | L | 500 |
| Max.Concrete Pumping Pressure (H. /L.) | MPa | 11/8 |
| Distribution Valve Type | | S Valve |
| Concrete Cylinder (diameter×stroke) | mm | Ф180×1100 |
| Hopper Capacity | L | 550 |
| Lubrication System | | Automatic Electric Lubrication |
| High And Low Pressure Conversion | | YES |
| Outlet Diameter | mm | Ф150 |
| Diesel Engine Model | | Yuxin 82KW 2100r/min |
| Circuit Type | | Open Circuit |
| Max. Aggregate Diameter | mm | Scree: 40 |
Test Of Concrete Mixer Pump To Zambia
Hot Models of LUTON Products