Concrete Trailer Pump
Luton's concrete trailer pump stands out for the smooth concrete conveying, simple operation, and stable concrete output for small and mid-size projects. The output capacity varies from 30m3/h – 90m3/h for any job.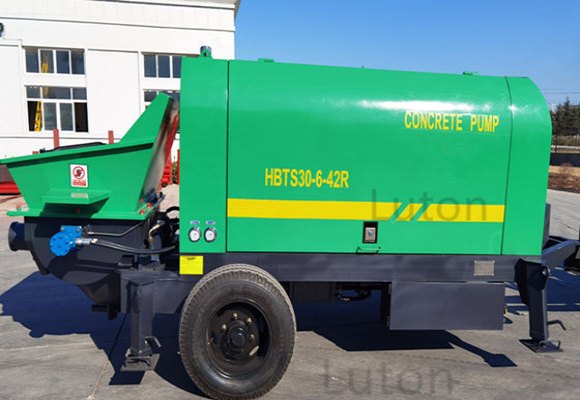 18,000+
Concrete Pumps Sold
Reach out to our expert teams to make your custom plans.
Hot Concrete Trailer Pump on Sale
Getting a Luton concrete trailer pump is always a wise choice!
When you apply a Luton concrete pump, productivity is no longer a concern to you. Featured as durable and economic, our concrete trailer pumps on sale include but not limited to:
HBT90C-18-176R: High pressure/Stable output
The concrete can be pumped far enough to a certain height owing to high pressure and continuous output.
Recommendation: Driveway and urban construction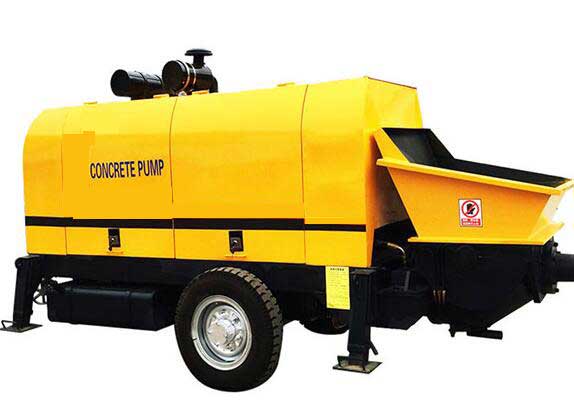 | | |
| --- | --- |
| Model | HBTS 90 |
| Max. Output capacity(m³/h) | 95 |
| Max.Concrete Pumping Pressure(Mpa) | 18 |
| Max. Vertical Conveying Distance (m) | 360 |
| Distribution Valve Type | S Valve |
| Circuit type | Open circuit |
HBTSB60-13-129R: Low Emissions
LUTON's concrete trailer pump is environment-friendly and barely causes air pollution with low emissions.
Recommendation: Building foundation with a basement and walkway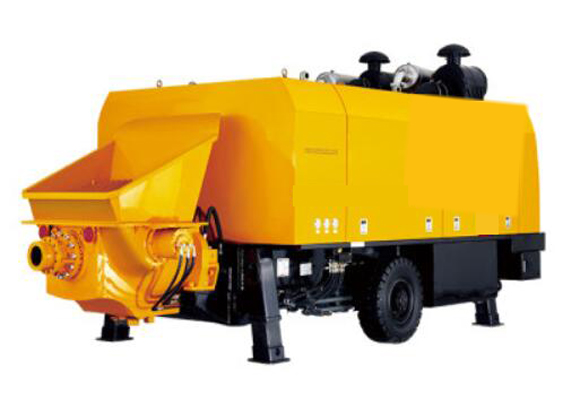 | | |
| --- | --- |
| Model | HBTS 60 |
| Max. Output capacity(m³/h) | 67 |
| Max.Concrete Pumping Pressure(Mpa) | 13 |
| Max. Vertical Conveying Distance (m) | 180 |
| Distribution Valve Type | S Valve |
| Circuit type | Open Circuit |
HBTSB40-10-82R: Low Maintenance Cost (reduced by 30%)
LUTON's residential trailer concrete pump costs less but still assures you of high quality and professional service.
Recommendation: Swimming pool and small size project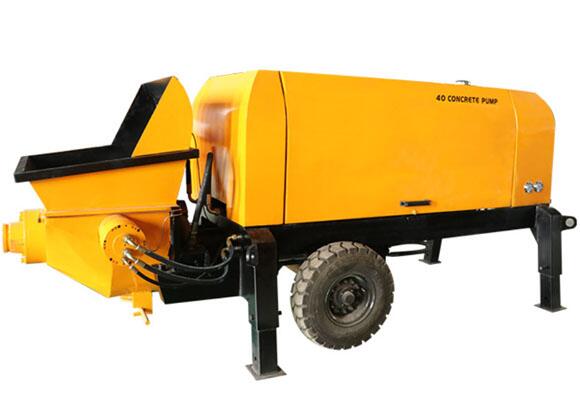 | | |
| --- | --- |
| Model | HBTS 40 |
| Max. Output capacity(m³/h) | 40 |
| Max.Concrete Pumping Pressure(Mpa) | 10 |
| Max. Vertical Conveying Distance (m) | 120 |
| Distribution Valve Type | S Valve |
| Circuit type | Open Circuit |
Why Choose Luton's Concrete Trailer Pump?
For Long Distance Concrete Conveying
Smoother operation
Automatic centralized lubrication system to deliver oil to components during machine operation
Higher quality
Durable alloy wear plate with a maximum product life of pumping more than 30,000m3 concrete
Less transportation cost
Transport equipment by land, sea, or air with low logistic cost
Longer useful life
The German-made main components ensuring high quality with 20+ years of product life
Why Trust Luton?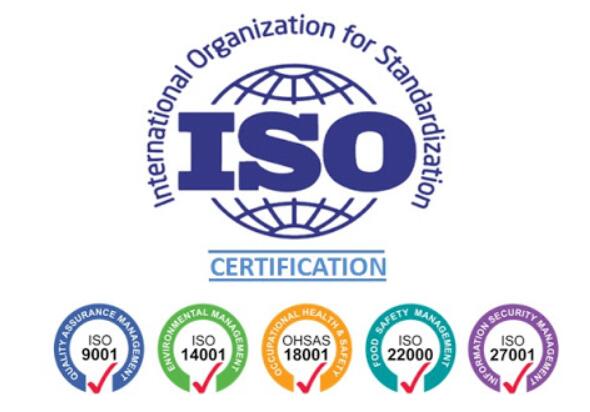 100+ Exporting Countries
Luton has exported concrete pumps to over 100 countries including Myanmar, Vietnam, Laos, Thailand, Cambodia, Malaysia, the Philippines, Singapore, Indonesia …
80+ Famous Partners
Luton has cooperated with lots of leading enterprises, such as Jianhua Building Materials, Hongtai Group, Zhongming Zhuyou, China Railway, China State Construction …
20+

Honors and Patents
Luton has been rewarded certifications of ISO 9001:2000 quality management system, CE, BV certificates, and owns 6 national patents, and other advanced honors.
1,8000+

Concrete Pumps Sold
Owing to the durable components with high efficiency and high interchangeability, over 1, 8000 pieces of concrete trailer pumps have been sold out and gained large popularity from customers.
Real Projects and Cases
Luton's trailer concrete pumps served countless customers all over the world. Many customers came to visit our company and factory and built close the business relationship
Luton concrete trailer pump in India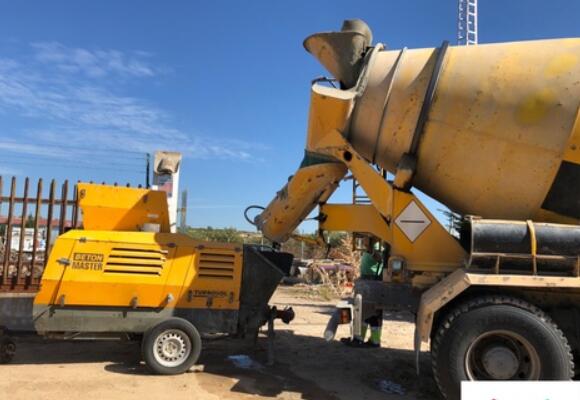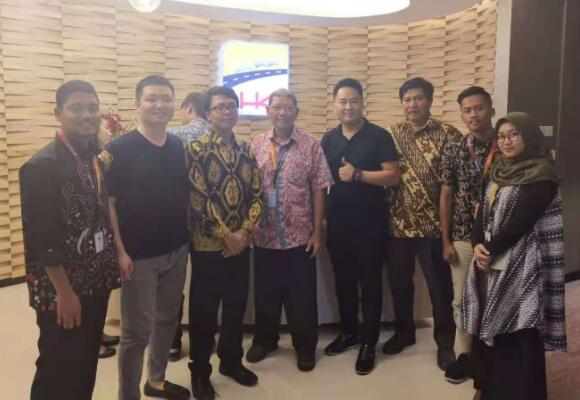 Customer visit from United Arab
Luton concrete pump fixing road in Iran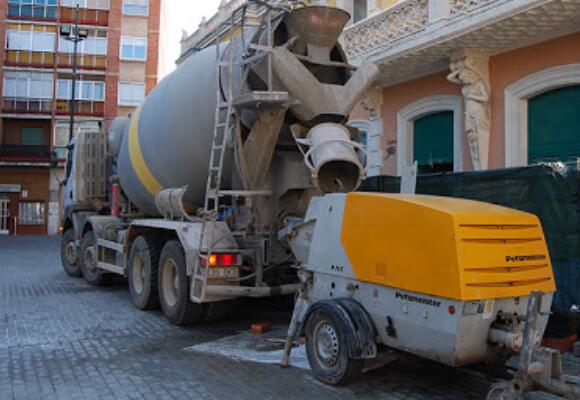 Gaining High Customer Satisfaction at 100%

Cost You Less, Benefits You More
"I was shocked by Luton's HBTSB50-13-62R pump! It still works perfectly even at 38 ℃ without any problem!Their expert recommends this one for my building complex construction, and it matches so well. Really professional!!No wonder China's infrastructure constructions are completed so fast. "
– Assalam alaikum from Dubai
"Didn't expect that I got my pump so fast! It cost me less on both product and transportation. Great! Their expert really helped me a lot in adjusting the actual parameter for my road construction project!"
-Ahmad bin Hussein from Arab
Accomplish Projects with Concrete Trailer Pump
Where Can You Use?
A concrete trailer pump is also known as a concrete trailer line pump, trailer-mounted pump, and some people also refer to it as a stationary concrete pump.
Related: Cement Pump Trailer
Not like the labor-extensive jobs that mix and convey concrete by a wheelbarrow manually. A concrete pump is able to transfer the concrete quickly to any area on-site or wherever it needs to go via pipelines, shortening the cycle times and cut the budget to the largest content.
You can use a concrete trailer pump for the following projects:
House foundation with a basement
Laying the foundation for building with basements is not easy work. But Luton's concrete pump will get your work done much easier.
Our trailer concrete pump is easy to operate that preventing errors to ensure no time delays in projects.
Swimming pool in the yard
When you building an in-ground swimming pool, the problem that how to convey the wet concrete for the basement from the outside of the yard may trouble you.
Luton's residential trailer concrete pump is specially made for you since you can leave it outdoor and transfer the concrete by using pipes or hoses, which can be extended up to 2, 000 ft. vertically.
Flyovers and tunnels
Owing to the special needs of such projects such as the reinforced concrete and high elevation of concrete placement, choosing the right concrete pump is crucial.
Fortunately, Luton supplies trailer concrete pumps and boom pumps that you need to complete flyovers and tunnel works safely and effectively.
Driveways
In the process of lay concrete in the driveway either industrial or residential use, again, a concrete pump is an effective tool to make sure the job goes smoothly.
You can choose Luton concrete trailer pump for the sure and truck-mounted concrete pump as well.
Work Process of Concrete Trailer Pump
Why Is It So Effective?
Concrete trailer pump is also known as trailer line pump, trailer-mounted pump, and some people also refer to it as the stationary concrete pump.
As its name refers, a concrete trailer pump can be only moved by a vehicle which means it can be mounted or trailered by a truck.
Also Read:How Does A Concrete Pump Work?
You can drive or control it on-site and deliver the concrete precisely with extended pipes or hoses.
1. Fulfill the hopper with concrete, and then it will be sucked by pump out of the hopper and goes into the material cylinder.
2. When the hydraulic oil enters one hydraulic cylinder, the piston rod extends out and the other piston rod is retracted by the pipe connecting the hydraulic oil.
It pushes drive pistons of the drive cylinder which connect with the concrete piston, so it will move in tandem simultaneously.
3. At the same time, the other hydraulic cylinder reaches the piston rod under the pressure and push the concrete piston.
It pushes concrete in the conveying cylinder through the swing valve at the same time.
4. The S-valve and drive cylinder receives the signals of retraction of the cylinder, and the former shift its position, and the latter changes the direction.
5. And finally, the concrete will be sent to the exact location through a delivery pipe.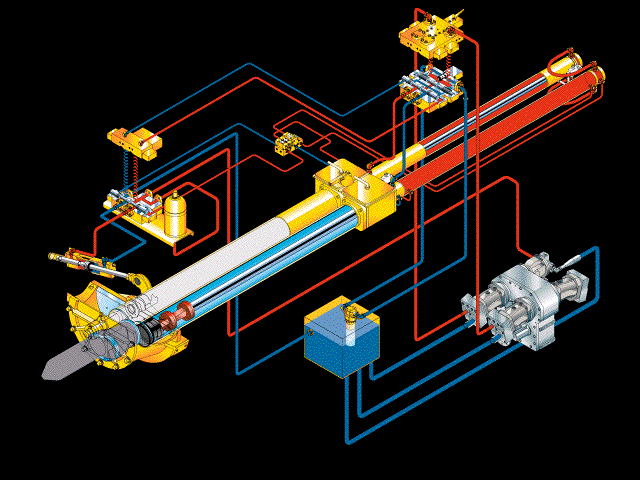 Order the Concrete Trailer Pump Now!
Reach out to us for any help or questions, and you will get a reply within 12 hours!