Fixed Concrete Pump
Fixed concrete pump is also known as static concrete pump, which is a type of common concrete pumping equipment in concrete construction field. During working, it can be fixed on site by its strong suport legs. Some fixed concrete pump, with a small size and a sturdy chassis with wheels, can be flexibly moved by a simple tractor on site.
Now you can convey the ready mixed concrete to the higher construction by fixed concrete pump through extended pipelines!
Luton's fixed concrete pumps are easy to operate and install and they are upgraded to serve you a longer time!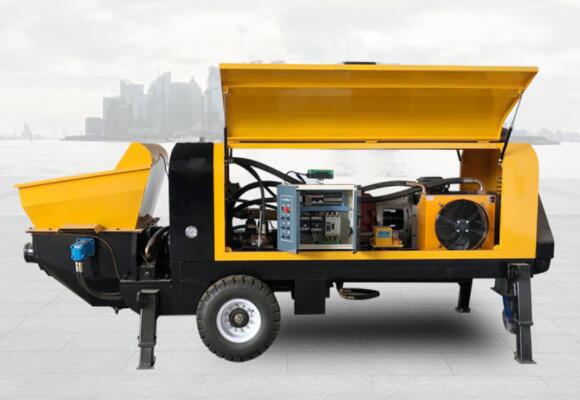 - Minimum Cost
Reduce your expense by 40%
+ Maximum Return
Promote productivity by 30%
Reach out to us to get a free quote!
Top Rated Fixed Concrete Pump for Sale
Hot selling models
Luton's fixed concrete pumps are popular among oversea and domestic construction projects for effective cost and fast delivery.
HBTS 30, HBTS40, HBTS50 are hot-selling models and top machines, meanwhile there are also more models and capacities waiting for your choice. Contact us to get more information.
Fixed concrete pump (Suitable for small and medium projects)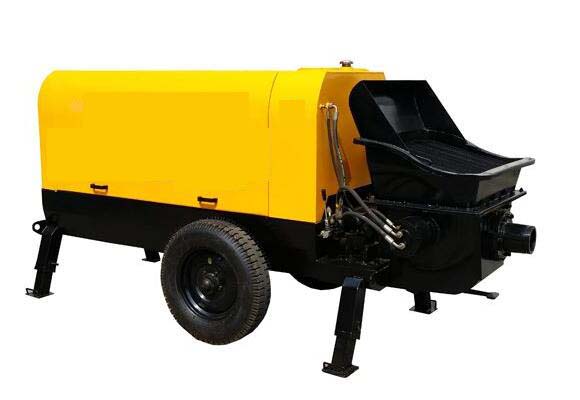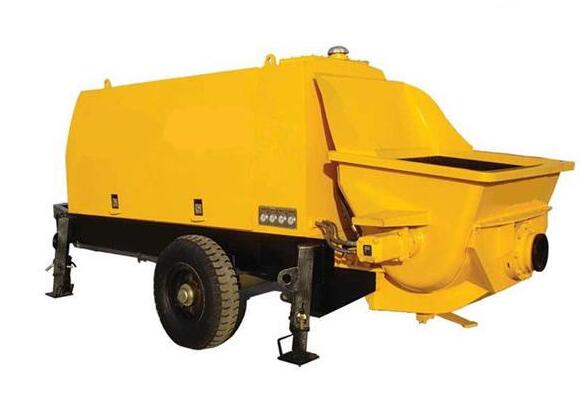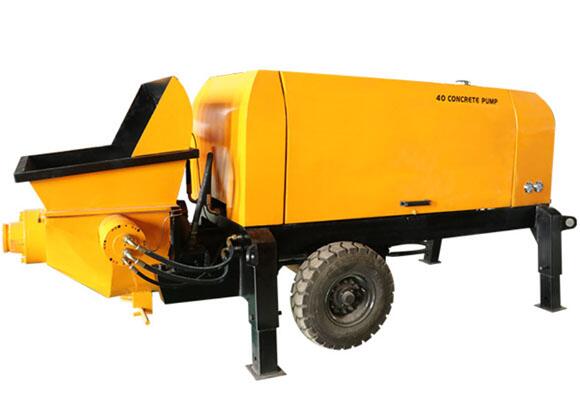 | | | | |
| --- | --- | --- | --- |
| Electric Model | HBTS30 | HBTS40 | HBTS50 |
| Max. Theoretical Throughput (m3/h) | 30 | 40 | 50 |
| Max. Pumping Pressure (MPa) | 6 | 10 | 10 |
| Power of Main Electric Motor (kw) | 37 | 45 | 55 |
| Max. Theoretical Vertical Conveying Distance (m) | 140 | 200 | 120 |
| Max. Theoretical Horizontal Conveying Distance (m) | 450 | 800 | 500 |
| Max. Aggregate Diameter (mm) | 20-30 | 40 | 40 |
| Conveying Pipe Radius (mm) | 100 | 150 | 180 |
| Number of Conveying Cylinder (piece) | 2 | 2 | 2 |
| Conveying Cylinder Bore X Piston Stroke (mm) | Φ200×500 | Φ180×1100 | Φ200×1000 |
| Hydraulic Oil Tank Capacity (L) | 250 | 400 | 500 |
Our Certificates and Honors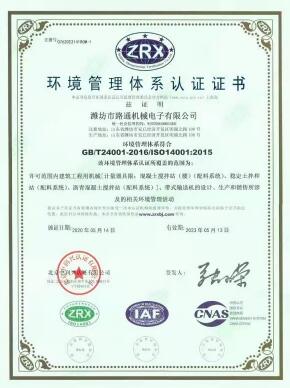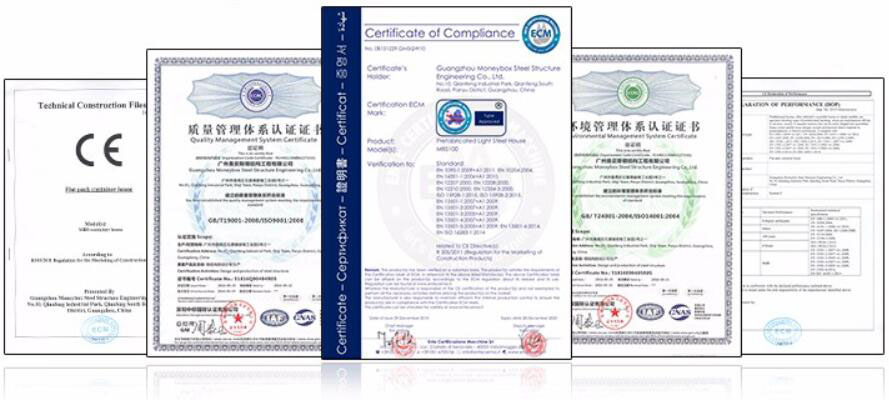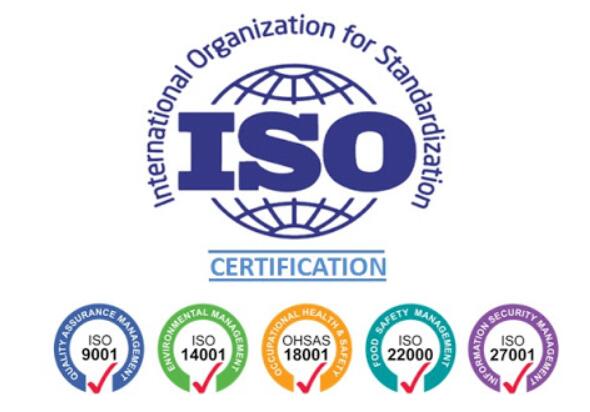 Our Partners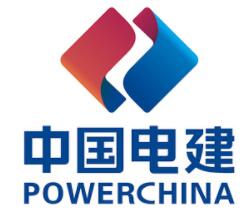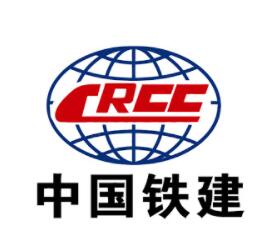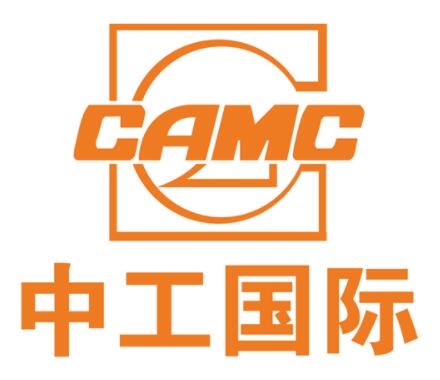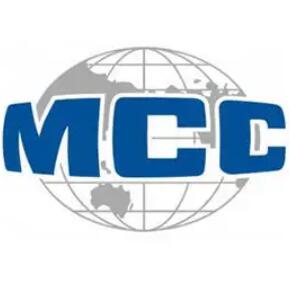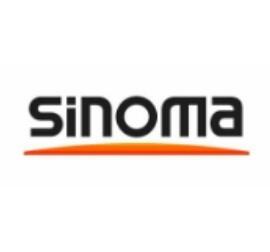 What Services Does Luton Offer to You?
Professional experts and teams t solve problems before and after sales
All spare components and parts are available for replacement
Cost-effective products reduce the expense by 30 %
Prompt delivery to ensure your project can be accomplished as scheduled
Expert engineers customize requirements for you
Wide range of concrete pumps for your choice
Features of Fixed Concrete Pumps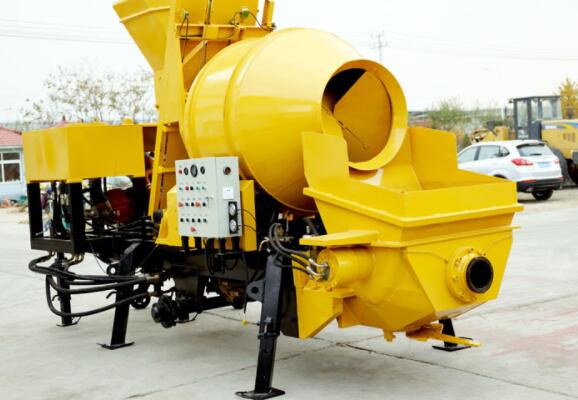 The fixed concrete pump, not able to move independently, they can be mounted on a vehicle chassis or a trailer and transported to the construction site.
Flexible hose configuration
Not like the boom concrete pump, which has the placing boom with the fixed configuration, the fixed concrete pump doesn't have the distribution boom.
It places the concrete through the conveying pipeline and hose, which can be extended or shortened according to your actual needs.
Before you decide to adjust the pipeline and hose, you'd better discuss the solution with the experienced operator or ask our experts for help to make sure the smooth operation and high-pressure pumping.
Low-medium flow rate
The line fixed concrete pump has a lower and medium flow rate, and a medium concrete output from 25 m3/h to 90 m3/h.
Sometimes, the smaller construction needs less quantity concrete, so the small stationary concrete pump is a great option since it allows the concrete to be placed evenly and involves less labor.
Therefore, the fixed concrete line pumps are mostly used for residential and medium-size construction jobs such as swimming pools, slabbing and path building.
Compact and lightweight
Although the fixed concrete pump is not able to move at the worksite, it is compact and can be mounted on a chassis.
The portable concrete pump is flexible to drive and drag, while the static concrete pumping machine is compact and lightweight to be mounted on your transporting vehicles.
Also, the fixed concrete pump doesn't mean that the pumps are fixed on the ground constantly. If you need to enhance the movability of the pumping machine, we recommend you go for the concrete pump with tires.
Higher reach distance
The fixed concrete ground line pump is able to send concrete to a higher or further place through the concrete pump lines.
One of the biggest benefits of a line pump is the ability to connect with numerous expansion hoses making the line pump a versatile choice when pouring at heights or when pouring locations are in a far-off place.
When it involves the smaller quantity of concrete pumping, line pumps are virtually unrivaled in terms of their performance performance.
Suitable for smaller-scale construction
While line pumps are still specifically reliable, they include a slower pump rate than boom pumps, making them a lot more optimal for smaller sized applications.
For this reason, we have actually seen concrete line pumps used widely in domestic construction, small building and also construction works such as pool, concrete slabs, and also sidewalks.
Lower price
This kind of concrete pump is cheaper than a truck-mounted pump and a long boom pump.
If you have a limited budget, then the fixed concrete pump is your priority.
Luton offers you a lower price of both product and shipment. Contact us to get a free and customized quote.
Fixed Concrete Pump VS. Mobile Concrete Pump
There are 2 primary kinds of concrete pumps: they are mobile pumps as well as stationary pumps. Usually, fixed concrete pumps were utilized in built-up areas, where huge jobs are taking place along the pump will not need to be moved for an extended period.
However, also for these projects, mobile concrete pumps have actually become increasingly preferred.
There is a selection of intricacies associated with positioning concrete pumps. The area requirements may be huge, along with the set-up time may likewise be trouble.
Fixed Pumps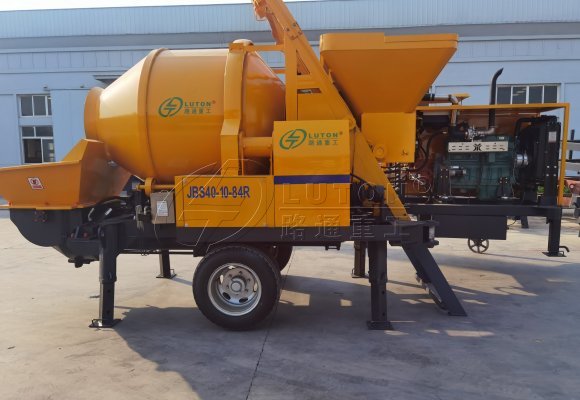 Static concrete pumps utilize fixed positioning booms. A powered pump ( a diesel pump or an electric pump ) will press the concrete out within the target area.
The arrangement time for static pumps is much longer, nevertheless, the put time is generally quicker. When you have a relatively predictable area to cover, as well as the design of the site indicates it is possible to access that location all at once, after that, utilizing a static pump could well be an excellent concept.
What's more, static pumps are also the most useful choice for big frameworks, since you can establish the booms as well as make the pouring done promptly, through minimizing crane time and labor, as well as making the work site safer.
Mobile concrete pumps are absolutely a better option for smaller sites, where accessibility is limited and setting up a pump is still required.
Both pumping systems have their really own position on building and construction, and both systems are designed for heavy-duty work.
In the long run, the best way to decide which concrete pump type to purchase is usually the principle based upon the labor and devices needs of your respective site.
Mobile concrete pump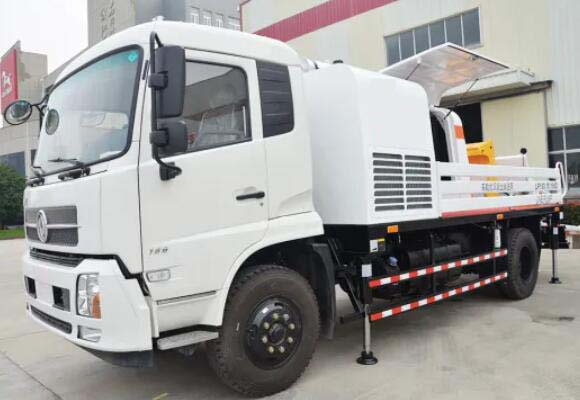 Trailer-mounted, mobile concrete pumps are more suitable to projects with frequent site transition, and so they could assist to obtain the accessibility.
On some construction sites, the place of the machinery must be meticulously planned, and also it may need to be altered since the task is done.
Trailer-placed concrete pumps might have booms which can be positioned to assure accurate pouring. The booms can cover ranges higher than 350m, sometimes, with considerable upright reach as well.
The price of those pumps differs, with smaller pumps providing just 15m3 an hour, however, larger pumps can output around 120m3 per hour. Fixed pumps may commonly yield a lot more concrete, but the possible lack of mobility.