Line Pumps for Sale
Searching for line pumps for sale? Concrete ground line pump delivers concrete to a higher place through the pipelines and hose!
Luton has exported 18, 000 pumps to over 100 countries and stands out for being good to use and cost-effective.
Reach out to us to get a free quote!
Types of Concrete Line Pumps Models for Sale
Portable concrete trailer line pump
Our quotation: $ 17, 000 – $ 50, 000 VS. Market price: $ 22, 000 – $ 60, 000.
We provide concrete with a capacity of 30 m3/h to 90 m3/h for small and large construction jobs.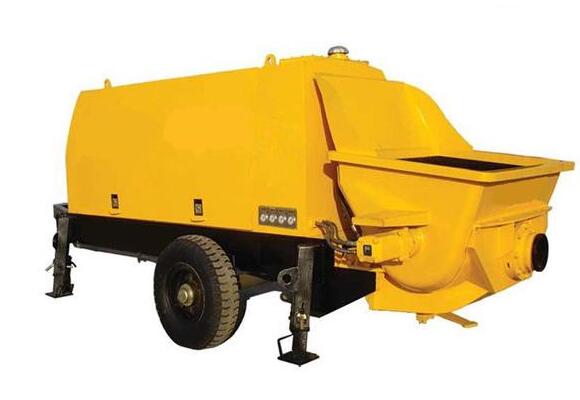 | | |
| --- | --- |
| Model | HBTS 30 |
| Max. Output capacity (m³/h) | 30 |
| Max.Concrete Pumping Pressure (Mpa) | 10 |
| Max. Horizontal Conveying Distance (m) | 450 |
| Distribution Valve Type | S Valve |
Mobile concrete mixer line pump
Our quotation: $ 20, 000 – $ 50, 000 VS. Market price: $ 30, 000 – $ 60, 000.
The output capacity of 30 m3/h to 90 m3/h with both diesel and electric motors are available.
| | |
| --- | --- |
| Model | JBS 40D |
| Max. Output capacity (m³/h) | 40 |
| Mixer rated feed capacity ( m³ ) | 0.56 |
| Electrical engineering power (kw) | 45 |
| Capacity of oil tank (L) | 370 |
Truck-mounted line pump
Our quote: $ 30, 000 – $ 100, 000 VS. Market price: $ 38, 000 – $ 130, 000.
More models for your choices, contact us and get a solution for your plan.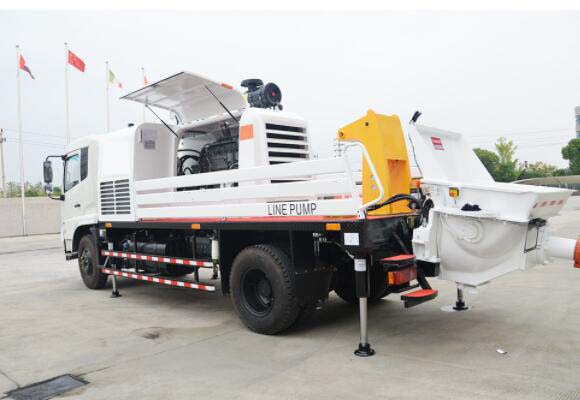 | | |
| --- | --- |
| Model | HBCS 80 |
| Max. Output capacity (m³/h) | 88 |
| Max.Concrete Pumping Pressure (Mpa) | 16 |
| Max. Vertical Conveying Distance (m) | 180 |
| Distribution Valve Type | S Valve |
Get the Best at All Levels In Luton
Why choose Luton?
Supporting Customize your own Pumps
Delivering the pump to you quickly
Offering helps to choose static pumps
Providing full parts and pipelines for use
Instructing you to install and operate the pump
Solving your problems online all the time
Our Certificates and Honors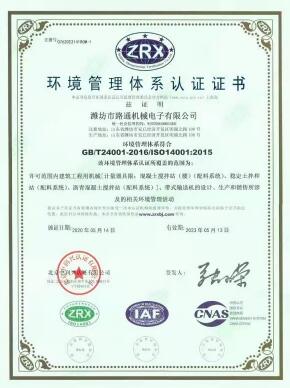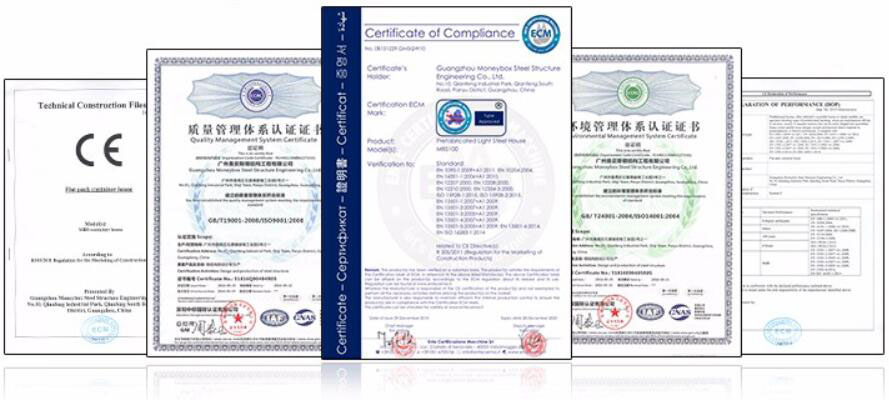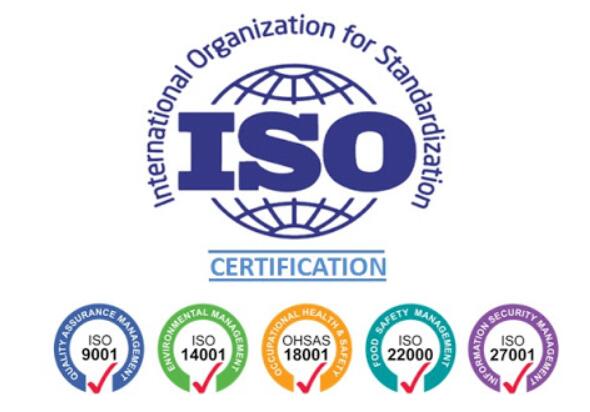 Concrete Line Pump Case and Feedback
Concrete ground line pumps are popular among all business contractors. And our concrete mixer pump has been exported to many countries and our expert teams have been to these areas to help our customers to set up and train the workers to ensure safety.
Concrete mixer line pump in Egypt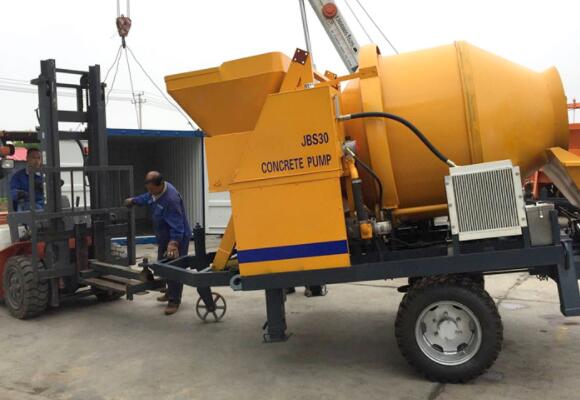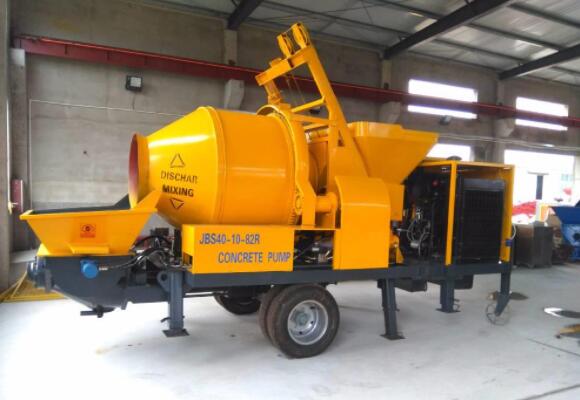 What did they say?
"I have to say it works better than I expected. I've been using it for 2 months and no blockage occurs so far. BTW, I brought JBS 40 and it is enough for my projects, and can be trailed by a contactor. Great!"
What to Take into Consideration when Buying a Concrete Line Pump?
Here are some vital factors to consider and confirm before you make the final decision:
The size and types of your construction
When purchasing a concrete pump truck with high performance, you should consider not only the pouring quantity of concrete but also your jobs.
Think about the type and structure of the building, construction technology, site condition, and surrounding environment.
It should be noted that the main performance parameters of the concrete pump truck usually selected should be in line with or slightly larger than the construction requirements.
Otherwise, it will cause a low utilization rate or can not meet the construction requirements to accelerate the loss of concrete pump trucks.
If you are working on a small construction job, go for a small portable concrete pump.
If you are undertaking a large project, go for a concrete pressure pump.
The adaptability of the work site
The concrete pump truck has very strong flexibility. It is not only convenient to move but also quite convenient to use.
At present, the wide range of products on the market are mostly the concrete lien pump with a capacity of 40 m3/h -80m3/h.
With a wide range of products on the market, it is accounting for about 75 percent.
Actual concrete volume the construction needs
When choosing the concrete line pump, you should make the decision based on the concrete pouring volume, single machine of the actual transport volume, and construction time.
Usually, for construction projects that need a large amount of concrete pump at one time, it is appropriate to have a certain reserve, it is recommended to equip 2 – 3 concrete pumps, to improve productivity.
Pipeline parameters
The concrete line is an important factor to consider since the concrete need to go through it. And the diameter and length of the concrete pipelines influence the pumping height the output volume.
Make sure to discuss the details with the manufactures. If you have no idea of how to choose the pipelines, tell them your business requirement, and they will recommend the most suitable size of concrete lines.
After-sale service
The concrete pump is a relatively large construction machine such as a cement pump with truck chassis.
Therefore, the special function, construction safety, mechanical performance, after-sales service, and spare parts supply of the manufacturer should be requested.
Once a construction accident happens, it will not only affect the construction progress but also have unimaginable consequences.
Therefore, ask about the question of after-sales service.
What Service and Support to Ask For?
Quality management
Production process with the whole process quality records, personal assembly quality responsibility system, the implementation of zero-defect production management.
Pre-sale service
According to customer working conditions, help customers choose the appropriate model, technical explanation and comparison, help customers to formulate a variety of special engineering construction programs.
According to the special requirements of customers, elaborate design, manufacturing products; provide on-site design services for technical personnel.
Provide maintenance, technical, and operator on-site training for customers.
After-sale service
Respond to customers' both positive and negative feedbacks and provide. necessary service, such as maintenance advice, spare parts, and so on.
Arrange the shipment quickly and solve all your questions related to construction and concrete line pumps.