Concrete Pumping Machine
A concrete pumping machine can save labor and cost to the largest content! It will shorten the project time and complete construction jobs in advance.
Luton's concrete pumping machine offers a large wide range of output capacity from 30 m³/h to 90 m³/h to meet various demands.
High Return
30% higher return
Reach out to us to get a free quote!
Concrete Pumping Machine Models
Hot models on sale
Luton's concrete pumping machine aims to pump concrete higher, faster, and further.
To complete all different scales of construction jobs, Luton offers the best concrete pumping machine with all output capacities.
Our cement pumping machine for sale include but are not limited to:
Best Seller Trailer Concrete Pumping Machie: HBTS 30
Suitable for road and high-rise building construction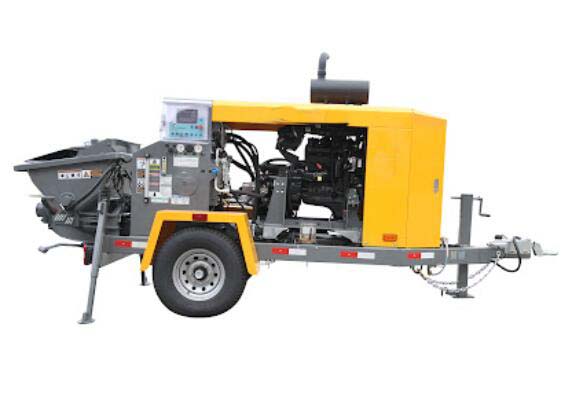 | | |
| --- | --- |
| Model | HBTS 30 |
| Max. Output capacity (m³/h) | 30 |
| Max.Concrete Pumping Pressure (Mpa) | 10 |
| Max. Vertical Conveying Distance (m) | 180 |
| Distribution Valve Type | S Valve |
Mostly Asked Concrete Mixer Pump: JBS 30C
Suitable for highway and hospital construction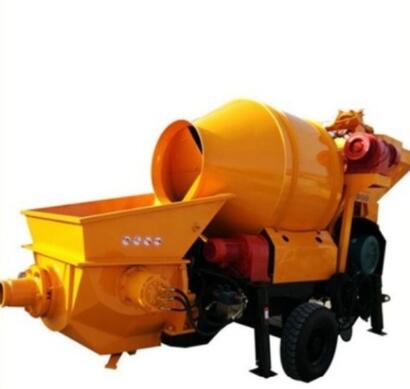 | | |
| --- | --- |
| Model | JBS 30C |
| Max. Output capacity (m³/h) | 30 |
| Max.Concrete Pumping Pressure (Mpa) | 10 |
| Max. Vertical Conveying Distance (m) | 120 |
| Distribution Valve Type | S Valve |
Diesel and Electric Concrete Pump Specifications
We have mini concrete pump machines and small portable concrete pumping machines for sale. The price range of static cement pumps is $ 17, 000 – $ 50, 000. And the concrete pump machine price is $ 18, 000 to $ 50, 000.

Here are the main pump system specifications of cement pumps with two types of engines:
Diesel Concrete Pumping Machine
| | | |
| --- | --- | --- |
| Model | HBTSB40-10-82R | HBTSB60-13-129R |
| Max. Theoretical Throughput (m3/h) | 40/26 | 67/45 |
| Max. Pumping Pressure (MPa) | 10/7.6 | 13/7 |
| Max. Theoretical Vertical/Horizontal Conveying Distance (m) | 120/500 | 180/800 |
| Rotate speed (kW) | 2100 | 2200 |
Electric Concrete Pumping Machine
| | | | |
| --- | --- | --- | --- |
| Model | HBTS30 | HBTS50 | HBTS80 |
| Max. Theoretical Throughput (m3/h) | 30 | 50 | 80 |
| Max. Pumping Pressure (MPa) | 10 | 10 | 16 |
| Power of Main Electric Motor (kw) | 100 | 160 | 180 |
The main specification is for your reference. Our concrete pumping machine can be customized according to your needs.
Loyal Services, Good Experience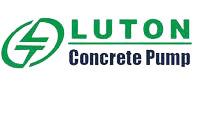 A wide range of concrete pumping machines for your choice
Prompt delivery arrangement and low logistic cost
Affordable and reasonable price to reduce your expense
Expert team to offer advice and help for any question
Available customized pumps to meet your special needs
Always online to provide you with considerate after service
See Our Strength and Honors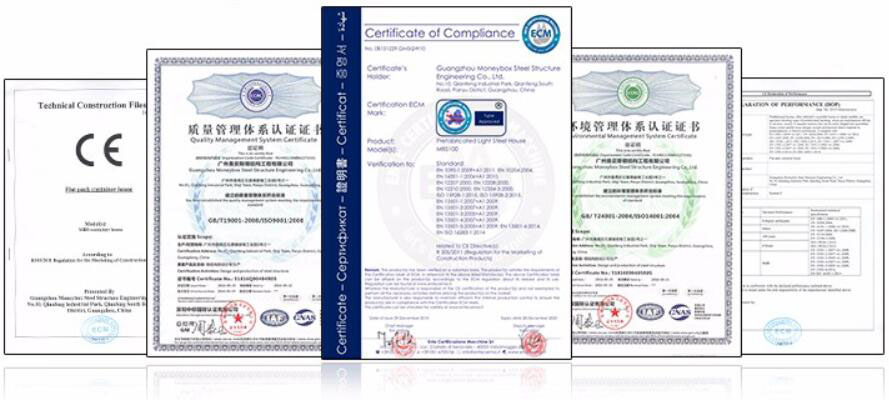 6 Patents
The certificate of ISP 9001: 2000 quality management system, BV certificates, and we own 6 national patents.
15

Honors
LUTON GROUP CO., LTD has been honored "Civilized Private Enterprise", "Private Technology Enterprise," and "Top Ten Industrial Enterprise" by superior departments.
See What Our Customer Say
Cost You Less, Benefits You More
"I ordered 3 small portable concrete pumping machines a few months ago, and my projects have been accompolished already weeks agos. As a overseas buyer, I have to say Luton's concrete pumping tratilers are really great, and they never went wrong in the whole process, not even once! "
– Chabota from Zambia
"After searching, requiring and comparing so many pump machine manufactures, I finally chose Luton. Not only because their team are expenienced and prefessional, but they also offer warm service, and that is really important for me!!!"
– Yonas from Ethiopia
Components of Concrete Pumping Machine
A concrete pumping machine is a small concrete mechanical equipment that integrates feeding, mixing and pumping, and conveying functions. It is popular for simple operation, stable performance, and convenient maintenance.

It is mainly composed of the electronic control system, pumping system, hydraulic system, lubrication system, and cooling system. The various components cooperate with each other to complete the pumping work.
Electronic control system
The electric control system aims to control the pump to work and stop. Our electronic control is easy to operate and prevents errors to ensure smooth pumping work.
Therefore, an operator can control it after professional training but still follow the operation instruction.
The main electric elements are from Schneider and LG company, the reliability of the electric control system is highly approved.
Pumping system
The pumping system is the actuator of the concrete pump, which is used to continuously transport the concrete mixture along the conveying pipeline to the pouring site.
The pumping system consists of a hopper, a pumping mechanism, an S valve assembly, a swing mechanism and a conveying pipeline.
Hydraulic system
The hydraulic system is an important part of the small concrete pump.
The rationality of the hydraulic system design not only has a great influence on the technical performance of the whole machine but also has a great impact on the stability and reliability of the whole machine.
Luton's hydraulic system prolongs the component's life and reduces errors and reduces maintenance costs.
Lubrication system
Lubrication system is a vital part of mechanical equipment, it converts mechanical movement by providing lubrication.
Luton's lubrication system is capable to distribute oils to the points needed to be lubricated. In this way, you can set the oiling time to ensure a reasonable procedure and prevent oil waste.
Concrete Pumping Machine Options for Your Projects
When choosing concrete pumping machines, you have two great options for your small and middle, commercial, and residential projects.
Trailer Concrete Pumping Machine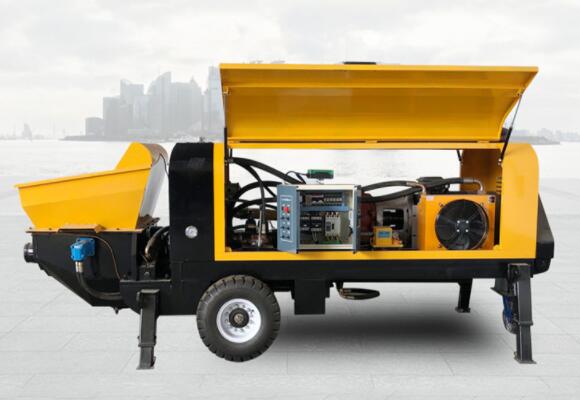 The trailer concrete pump is also known as a pump creates a machine, used for pumping and conveying ready-mixed to the worksite.

It is widely used in water conservancy and hydropower, energy transportation, urban construction, and long-distance pumping construction, which is effective and economical.

However, you need to install the concrete pipes in advance, and a trailer is required to tow when transferring. If you need a concrete pump machine, go for a line pump truck.
Mixer Concrete Pumping Machine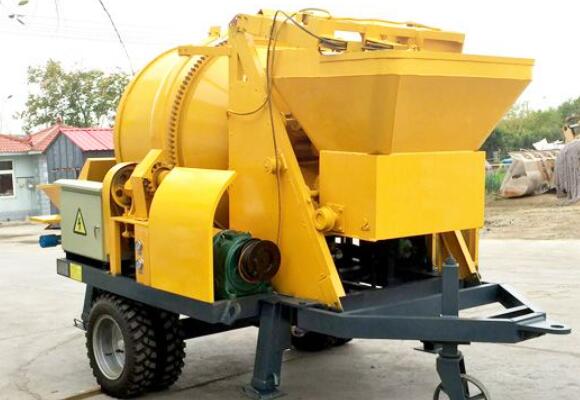 A concrete mixer with a pump combines mixing and pumping functions into one, which reduces 30% costs.

It can work on-site and ensures continuous pumping. The efficiency has been improved largely (as 4-6 times as that of traditional fixed mixers and concrete pumps), which greatly speeds up the construction process.

Since when there is no vehicle-mounted chassis, it can be towed by a small tractor. It is suitable for concrete construction such as self-built houses, water conservancy dikes, pavement construction, and port wharves in more remote mountainous rural areas.

We highly recommended a concrete mixer and pumping machine for your middle construction projects because it also brings you a high return.
Know more choice of pump concrete mixer machine.
Should I Choose a Small or Large Concrete Pumping Machine?
When you are undertaking one or multiple constructions, choosing a suitable concrete pumping machine might be difficult. Then when should you choose a mini concrete pumping machine and when to apply a large concrete pump?
Small concrete pumps
The concrete trailer pump and concrete pump with the mixer are the most popular types of concrete pouring machines. They are more likely portable and lightweight.
They have a wide range of capacities for your choice from 30m3/h to 90m3/h, and you can consult the manufacture to customize one based on the ongoing project's needs.
When you are engaging the residential-scale project, which doesn't need a large concrete output in a short time, then the smaller and mini concrete pump is your first choice.
Large concrete pumps
If your project needs a large amount of concrete or needs a more flexible delivery and pouring, the concrete pump boom truck should gain your attention.
Well, a larger capacity means a higher price.
Reliable, Trusted, Experienced
LUTON GROUP – A leading manufacturer of the concrete line pump in China