High-Pressure Concrete Pump
The high-pressure concrete pump finishes your middle and large constructions from high-rise buildings and factory buildings with high performance!
Luton's high-pressure concrete pump offers all yields from 30 m³/h to 90 m³/h to meet all commercial and residential projects needs!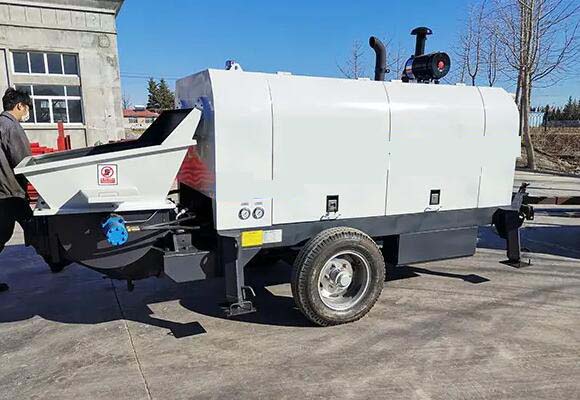 High productivity
improve efficiency by 30%
High-rise pumping
reach high up to 360 meters
Reach out to us to get a free quote!
High Pressure Concrete Pumping Models
Hot models on sale
Luton provides various high-pressure and large capacity concrete pumps including trailer concrete pump, concrete pump truck, concrete boom pump, and mixer pump.
If you are working on a large project in an open area, get a concrete pump truck and boom pump; if you are processing small projects on a tight worksite, a static concrete and mixer pump will be your first choice.
These are all high-pressure concrete pumps, and below we recommend two popular models:
Best Seller: HBT90C-18-176R
Engine type: Diesel/Electric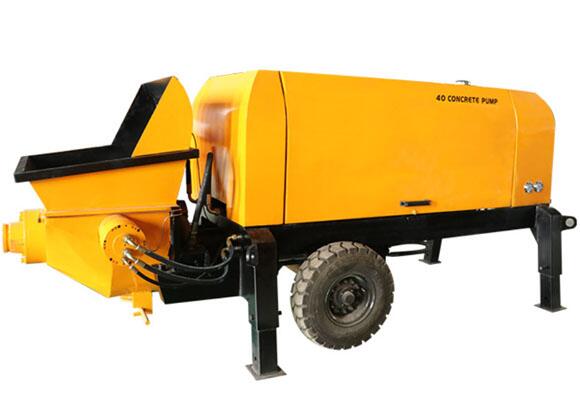 | | |
| --- | --- |
| Model | HBTS 30 |
| Max. Output Capacity (m³/h) | 95 |
| Max.Concrete Pumping Pressure (Mpa) | 18 |
| Max. Vertical Conveying Distance (m) | 360 |
| Distribution Valve Type | S valve |
Mostly Asked: HBCS80
Engine type: Diesel/Electric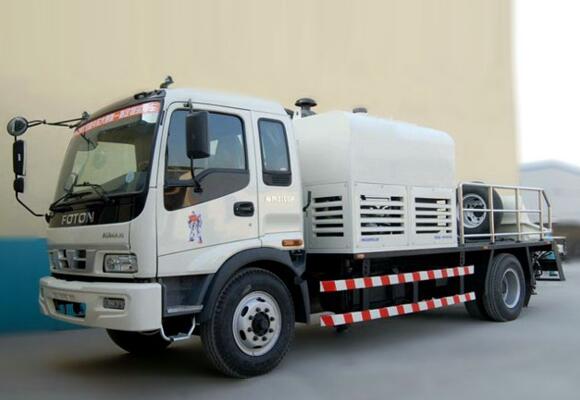 | | |
| --- | --- |
| Model | HBCS80 |
| Max. Output Capacity (m³/h) | 88 |
| Max.Concrete Pumping Pressure (Mpa) | 16 |
| Max. Vertical Conveying Distance (m) | 180 |
| Distribution Valve Type | S valve |
Loyal Services, Good Experience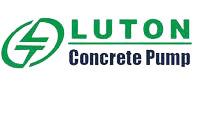 All types and productive concrete pumps for your choice
Prompt pump shipment and lower low logistic cost
Only provide you the highest quality concrete pump
Professional engineers to design and set parameters
Expert team to solve your relative problems
Always online to provide you with after-sale service
See Our Strength and Honors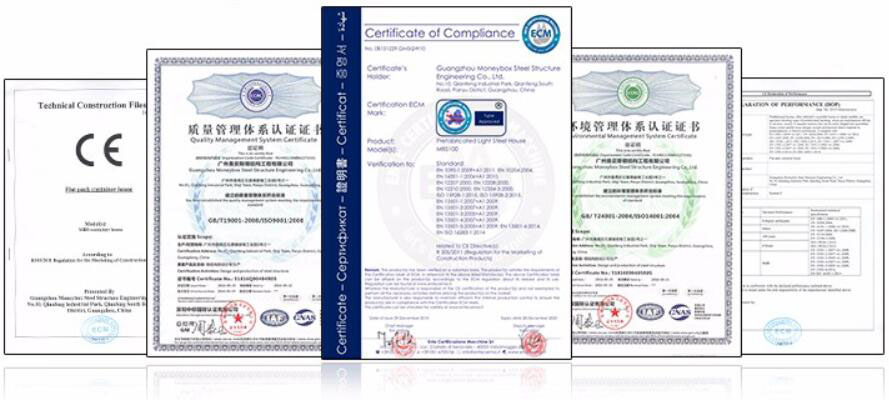 6 Patents
ISP 9001: 2000 quality management system, BV, and 6 national patents.
15

Honors
"Civilized Private Enterprise", "Private Technology Enterprise," and "Top Ten Industrial Enterprise", etc.
22 years
22 years of experience in manufacturing concrete pumps and mixing plants
100

countries
Exporting concrete pumps to more than 100 countries including Malaysia, Singapore, South Africa.
Gaining High Customer Satisfaction at 100%

Costs You Less, Benefits You More
"I can't believe that it arrives so fast! Luton's logistic is amazing! And they reduced my delivery budegt! We talked a lot about the specifications, and they are really professionals and gave me a lot advice!"
– Chabota from Zambia
"One of my friends told me that he ordered a mixer pump from Luton, and it was great. Yeah, he is right. Powerful and effective. Also, it consume less diesels. I think I am also one of the loyal customers of this brand!"
– Yonas from Ethiopia
Why High Pressure Cement Pumps?
A high pressure concrete pump is widely used in commercial construction projects or residential jobs which require concrete to be pumped to high buildings.

Applying a high-pressure concrete pump improved the efficiency of your job greatly. And for some contractors, the high-pressure concrete machine is worthy buying because it brings you more profits.

Here are the reasons and advantages of a high pressure concrete pump:
Large output capacity
Compared to small and mini concrete pump, which is mostly used on middle-size project, the high-pressure concrete pump can pour a large amount of concrete to distribution points. Large capacity means high productivity when working on large projects. Therefore, it shorts your cycle time as well.
Luton provides all concrete pumps with all various capacities, not only limited to the high-pressure concrete pump but also mini static pumps for certain jobs.
(Check out the concrete pump capacity.)
Shorten the construction time
Reducing the concrete pouring time means you can finish your projects in advance. In this case, you can carry on another job or you can rent the pump to other contractors. Time is indeed money.
Use Luton's concrete pump is always the right choice since we adopt high-quality components and offer your lower price.
Pump concrete higher
The high-pressure concrete pump usually has a powerful pumping system. The powerful fixed concrete pump, truck-mounted concrete pumping machine, and mixer concrete pump convey cement through pipelines. Therefore, when using a powerful pump, the concrete can be sent to high-rise buildings via extended hoses.
Luton's pressure concrete pump definitely handles it well. The maximum theoretical conveying distance vertically and horizontal are 150 m and 1000 m.
High return rate
A powerful and large-capacity concrete pump is an investment. If you buy such a piece of equipment for renting, it is worthy purchasing. And the return rate is higher than 35% and you will cover your cost within 3 years, while the concrete pump can be used for at least 15 years.
Luton's powerful concrete pump saves oil and reduces emissions, therefore, it is safe and less energy-consuming.
How Far Can Concrete Be Pumped?
The pumping distance of a concrete pump is depended on the pumping direction, the engine power, the pumping pressure, the material characteristicss, etc.
Generally, the average concrete pumping distance of a concrete line pump is 80m to 100m vertically and 500m horizontally.
High Pumping Machine Options
When it comes to high-pressure cement pumping machines, you have some options for your job.
Here are two inexpensive but effective pump types for your choice!
Concrete Trailer Pumps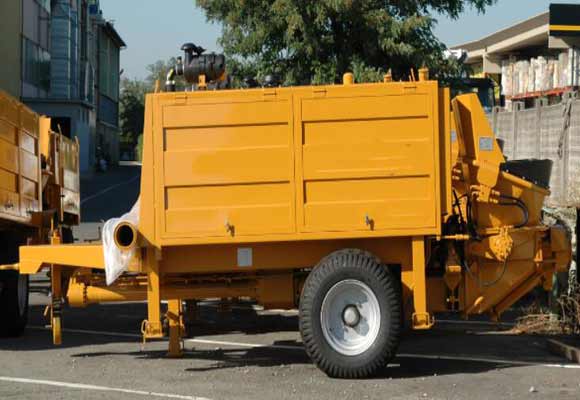 A trailer pump is always the first choice when people need a high-pressure concrete pump for a small or middle project.

It occupies less workplace but conveys concrete pump to a higher place. It can be transported to the work site by truck. Since it is more compact and lightweight, you can easily move it around.

It is widely used in hydropower, driveway, rural and urban construction, and high-rise pumping pouring construction, which is effective and economical.

However, you need to install the concrete pipes in advance, and then assembly them when everything is done.
If you prefer a large concrete pump with truck chassis for transportation, check out our cement pump truck.
Concrete Mixer Pumps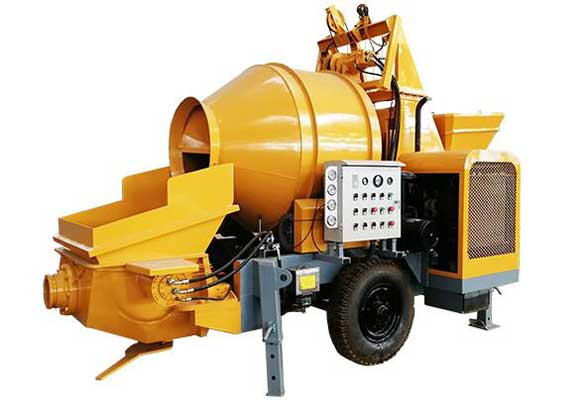 A concrete pump mixer combines mixing and pumping functions into one, which is more effective.

The concrete mixer can be transported to the worksite, and you do no need another mixer truck and wait for ready mixed concrete. Therefore the total cost has been reduced by 50%. It improves productivity at least 4 times that of traditional methods, which greatly speeds up the construction process.

It is suitable for concrete pouring jobs such as self-built houses, factory buildings, and slabs, pavement construction, garbage, and park or hospitals in rural and urban areas.

The high-pressure concrete mixer pump is a wise choice for success. And of course, it also brings you a high return.
(More options: Check out our small size and capacity concrete pump)
Reliable, Trusted, Experienced
LUTON GROUP – A leading manufacturer of the concrete line pump in China