Static Concrete Pump
The static concrete pump uses extended pipelines to convey concrete to location precisely, which enables to reach up to 200 meter high!
Luton's stationary concrete pump is lightweight to be mounted and transported! It improves your construction work productivity greatly!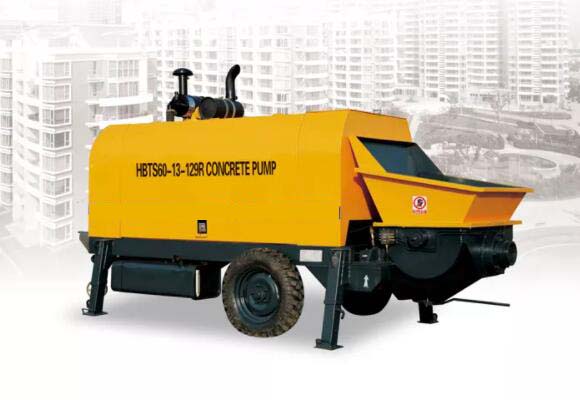 Higher place
Pump to 360 meters at max
Lower price
Reduce your cost by 35%
Reach out to us to get a free quote!
Static Concrete Trailer Pumps for Sale
Hot selling models
Luton's static concrete line pumps are popular for being durable, flexible, and economical. Our pumps have been recognized and praised by countless customers.
We provide small and mini-size concrete trailers for smaller projects, and we also have pumps with large capacity, which can pour wet concrete 80-90 m³/hour.
Also, tell us your needs, and we will provide a customized plan for you.
Here are some hot models from HBTS30 to HBTS60:
HBTS 30: Diesel/Electric Engine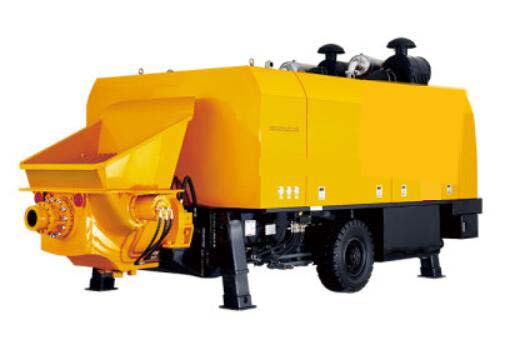 | | |
| --- | --- |
| Model | HBTS 30 |
| Max. Output capacity (m³/h) | 30 |
| Max.Concrete Pumping Pressure (Mpa) | 10 |
| Max. Horizontal Conveying Distance (m) | 450 |
| Distribution Valve Type | S Valve |
HBTS 40: Diesel/Electric Engine
| | |
| --- | --- |
| Model | HBTS 40 |
| Max. Output capacity (m³/h) | 40 |
| Max.Concrete Pumping Pressure (Mpa) | 10 |
| Max. Vertical Conveying Distance (m) | 800 |
| Distribution Valve Type | S Valve |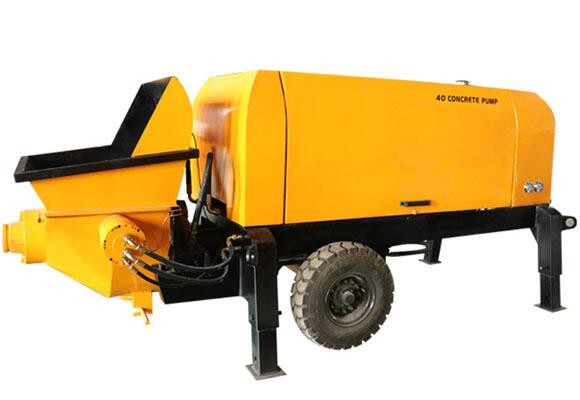 HBTS 60: Diesel/Electric Engine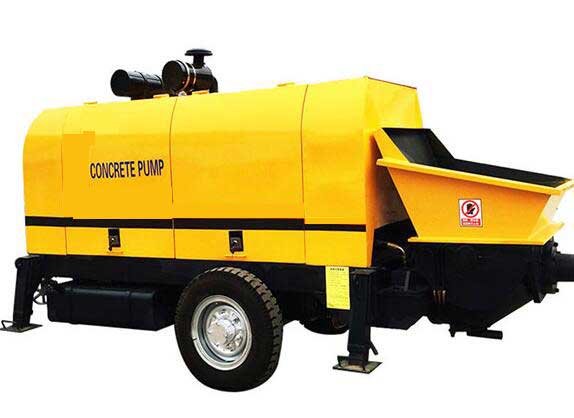 | | |
| --- | --- |
| Model | HBTS 60 |
| Max. Output capacity (m³/h) | 60 |
| Max.Concrete Pumping Pressure (Mpa) | 13 |
| Max. Vertical Conveying Distance (m) | 1, 000 |
| Distribution Valve Type | S Valve |
Get the Best at All Levels In Luton
Why choose Luton?
Customizing your own Pumps
Delivering the pump to you quickly
Offering helps to choose static pumps
Providing full parts and pipelines for use
Instructing you to install and operate the pump
Solving your problems online all the time
Loyal Services, Good Experience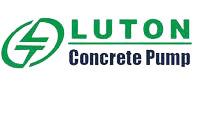 High-quality concrete pump
Prompt delivery with low cost
Always online to solve problems
Lower price in this field
Professional suggestions and help
Our Certificates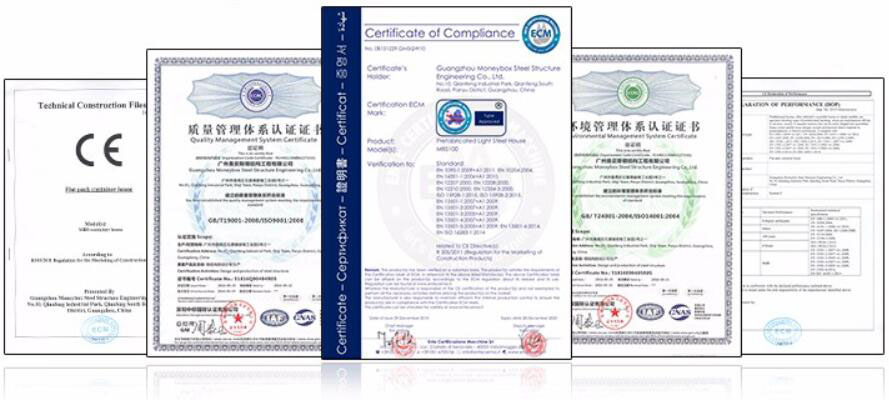 6 Patents
The certificate of ISP 9001: 2000 quality management system, BV certificates, and we own 6 national patents.
15

Honors
LUTON GROUP CO., LTD has been honored "Civilized Private Enterprise", "Private Technology Enterprise," and "Top Ten Industrial Enterprise" by superior departments.
Gaining High Customer Satisfaction at 100%

Cost You Less, Benefits You More
"I bought an small concrete mixer pump from Luton. According to my own experience, I really think it is a reliable manufacture. They helped me to choose pump capacity, and helped me cut budget! More importantly, the mixer pump is excellent, I'll never regret buying it!"
– Mutohela from Zambia
"Good pump and great service! I've been looking for a nice pump online, and finally I chose Luton after comparison and evaluation. It proves my decision is right. Their pump is smooth and ever encounter any problem. It worth buying. By the way, my final choice is 40 m³/hour output capacity."
– Jayden from Ethiopia
Why Luton's Static Line Concrete Pump?
Primary Components
Our main oil pump is from Germany and Japan, and the main control valve is from German Rexroth or Italy Atos.
The durability and long service life can be guaranteed. Luton knows the importance of a high-quality pump, which can last for years and is a high-profit investment.
Primary components can endure more tests and still work well in tough conditions. Therefore buying Luton's line pump, saves money in long-term use.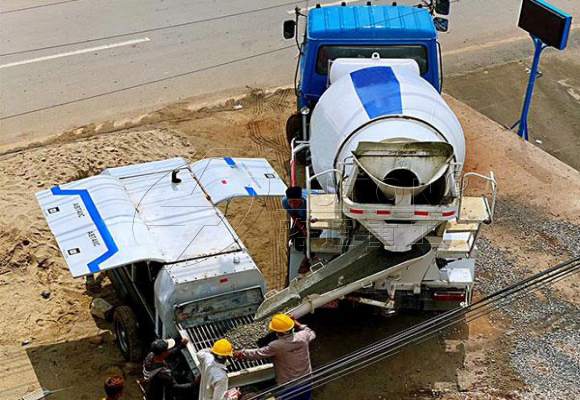 State-in-art Technology
The electrical ratio control technique supports more variable control capacity. An adjustable capacity can meet your demands in pumping concrete for different projects.
Besides, our air cooling system and water cooling system, automatic lubrication system, verse pumping system, and so on to grand our pump more possibilities for all needs and situations.
We keep developing advanced pumps to improve your experience.
Simple Operation
Compared to other pumps, the static pump is compact to transport and move. The simple design and intelligent control system make this pump more flexible and reduce the difficulties in operating.
One of the advantages of simple operation is that staff training work will be easier. The staff investment cost will be reduced and the safety will be strengthened.
Higher Returns
Luton' concrete pumps cost you less but ensure high quality. Purchasing a concrete pump is an investment, no matter you are a contractor, concrete producer, or user, our pump will benefit you more.
Of course, if you buy it for renting, we highly recommend our static pump to you. The profit will cover your investment cost soon, and gain returns more.
Finish Your Jobs Faster and Better with Static Concrete Pumps

A static pump can convey concrete to hundreds of meters high via pipelines. Therefore, most the small and middle-size construction pumps can be completed by a static line pump.
The truck boom pump has a flexible placing boom that can reach 70 meters long, however, it is not enough for some high-rising buildings or special work environments.

For example, if you are working on a project in a very limited place, or you need to convey concrete to the indoor, a boom pump is able to help you to finish this work well.

Therefore, a static pump like a trailer pump and mixer pump is the popular choice for many residential projects and jobs in the small worksites.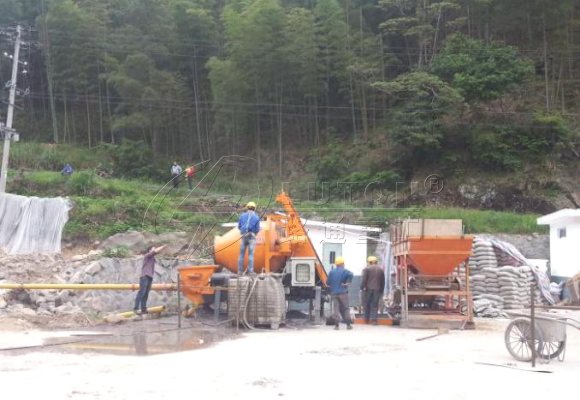 Conveying concrete to higher distribution points and transport concrete from a long distance
Working smoothly even in extreme weather and condition
Powerful pumping with diesel and electric engine
Saving cost in hiring labor and buying extra equipment
Easy to maintain and easy to use
High pressure to pumping concrete contiguously
LUTON supplies durable and economic concrete line pump and offers all models. Tell us your requirements, and you will get a customized pump. Contact us to get a Luton concrete pump now!
Reliable, Trusted, Experienced
LUTON GROUP – A leading manufacturer of the concrete line pump in China