What is the best concrete pump? Who is the best manufacturer? Everyone wants to find the answer for his own projects. Certainly, the cost is not beyond budget.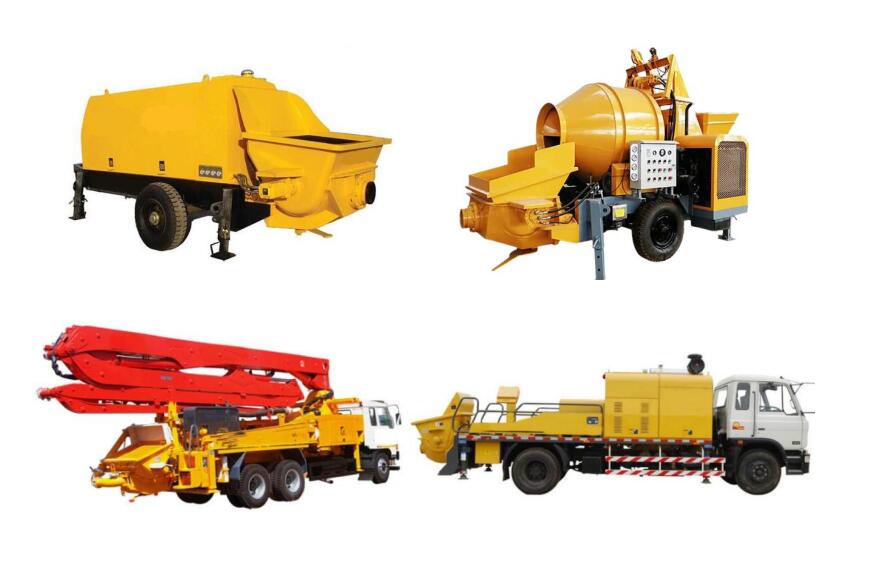 Efficient Concrete Delivery Equipment
Versatile Pump Models For Various Projects
Bring fast profit and labor-saving work
The Best Concrete Pumps and Manufacturers
Finding the best concrete pump and manufacturer is a crucial thing for construciton investors. Here lists top5 best concrete pump manufacturers in concrete conveying equipment industry as below:
SANY
SANY Heavy Industry Co., Ltd. is a Chinese multinational heavy equipment manufacturing company headquartered in Changsha, Hunan. It is the 3rd-largest heavy equipment manufacturer around the world. The products of SANY include excavator, concrete machinery, crane, port machinery, road machinery, mining & tunneling, as well as truck, wind turbine, piling machinery and petroleum drilling, etc. SANY is especiall famouse for its concrete machinery, which is globally ranked No.1.
The Best Concrete Pump of SANY
37m Truck-mounted Concrete Pump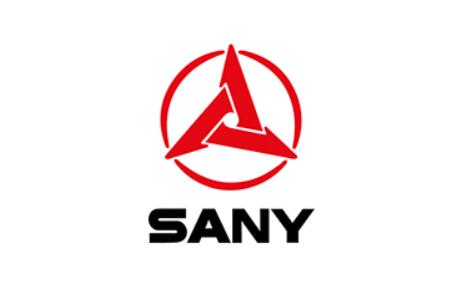 Models
SYM5230THB 370C-10
SYG5231THBCS 370C-10
SYG5232THBES 370C-10(R)
SYG5260THB 370C-10
SYG5261THBES 370C-10
Vertical Reach
36.5m
Output
48-160m3/h
Pressure
6-13MPa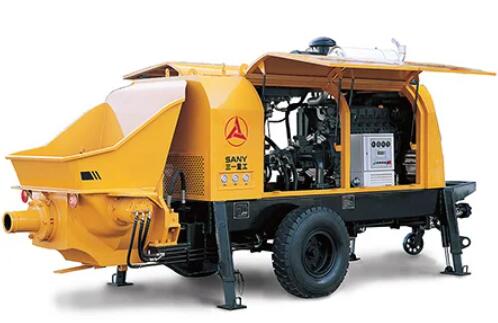 | | |
| --- | --- |
| Model | HBT6013C-5 |
| Max Output Quantity | 65-70m3/h |
| Max Output Pressure | 7-16MPa |
| Engine Rated Power | 75-180kw |
ZOOMLION
Zoomlion Heavy Industry Science and Technology Co., Ltd. is a Chinese construction machinery and agricultural machinery manufacturer headquarted in Changsha, Hunan, China. It is the largest construction machinery enterprise in Chian and the fifth largest around the world.
Founded in 1992, its heavy machinery products includes bulldozers, concrete machinery, cranes, excavators, fire apparatus, garbage trucks, loaders, asphalt pavers, pile foundation rotary drilling rigs as well as various other road surface vehicles.
The Best Concrete Pump of ZOOMLION
Truck Mounted Pumps

| | |
| --- | --- |
| Models | 38X-5RZ-3 |
| | 40X-5RZ |
| | 47X-5RZ |
| | 49X-6RZ-4 |
| | 56X-6RZ |
| | 63X-7RZ |
Trailer Pumps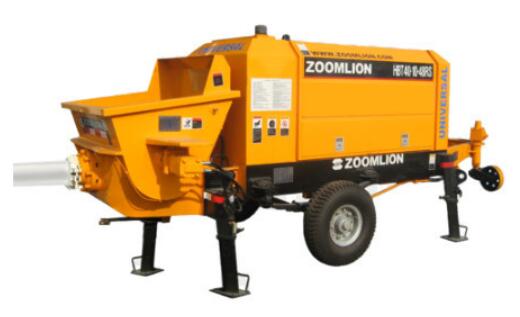 | | |
| --- | --- |
| Models | HBT50.10.60RS |
| | HBT60.13.90SU |
| | HBT80.16.174RSU |
| | HBT100.18.186RSU |
| | HBT105.21.273RSD |
| | HBT110.26.372RS |
PUTZMEISTER
Putzmeister is a German manufacturer of equipment for concrete pumping, distributing and placing, mortar and other high-density solids, and so on. Headquartered at Aichtal, it is the largest in its field. Besides concrete pump, Putzmeister provides pumps for a wide range of different materials, including slurries, fly ash, sewage, compost and water.
The Best Concrete Pump of PUTZMERSTER
Truck-Mounted Concrete Placing Boom Pump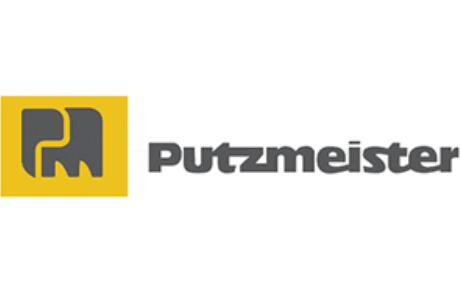 Boom Pump Product Range: 20z-Meter, 28z-Meter, 31Z-Meter, 36Z-Meter, 38Z-Meter, 38Z-5-Meter, 39Z-Meter, 40Z-Meter, 51Z-5-Meter, 56Z-Meter, 63Z-Meter (BRF for "C" Valve model designation and BSF for "S" Valve model designation.)
Trailer Pump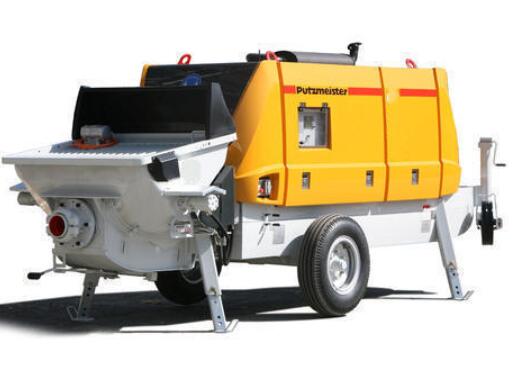 | | |
| --- | --- |
| Models | BSA 100 Series |
| | BSA 14000 Series |
| | BSA 21000 Series |
SCHWING
Schwing GmbH is a German manufacturer of mobile and stationary concrete pumps and truck mixers. It is headquarted in Heme, as well as the parent company of Schwing Stetter in Memmingen. The business group is famous as the second largest concrete pump manufacturer of the world, behind Putsmeister, another German manufacturer and subsidiary of the XCMG group.
Schwing's products ranges from boom pumps, stationary pumps, placing booms, truck-mounted conveyors as well as fire booms, etc.
The Best Concrete Pump of Schwing
Boom Pumps
| | |
| --- | --- |
| Models | S 20 |
| | S 32X |
| | S 47SX |
| | S 58 SX |
Stationary Pumps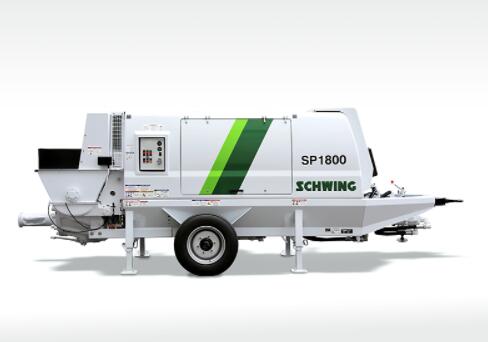 | | |
| --- | --- |
| Models | SP 305 |
| | SP500 |
| | SP750-18 |
| | SP 1000 |
| | SP 1250 |
| | SPTM 2000 |
XCMG GROUP
XCMG GROUP, short called for Xuzhou Construction Machinery Group Co., Ltd., is a Chinese multinational state-owned heavy machinery manufacturing company, headquarted in Xuzhou, Jiangsu. Founded in 1989, XCMG currently ranks first in Chinese construction machinery enterprises. After taking over Schwing GmbH, the business group becomes the world's second largest concrete pump manufacturer.
XCMG's key products includes hoisting machinery, excavating machinery, concrete machinery, mining machinery, soil shovel as well as transportation machinery, road machinery, special vehicles, etc.
The Best Concrete Pump of XCMG
Truck Mounted Concrete Boom Pump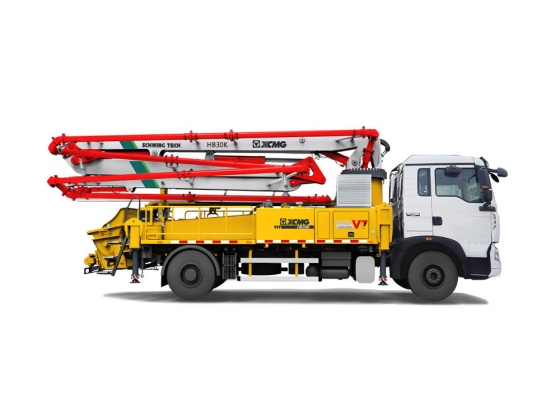 | | |
| --- | --- |
| Models | HB30V |
| Outline Dimension(mm) | 10190*2500*3700 |
| Driving Type | 4*2 |
| Chassis | Sinotruck HOWO |
| Engine | MC07.28-50 |
In order to meet the growing requirement of construction development, manufacturers have explored a variety of concrete pumping products. Many products from well-known manufacturers have been praised by the majority of consumers. Their appearance makes more and better solutions for concrete pumping come true.
What Is The Best Concrete Pump?
Actually, there isn't a concrete pump in the world can be defined as the best one. That is because there is not such a pump perfectly suitable for every construction project. In other words, the absolute best concrete pump does not exist.
However, the suitable pumps with flexiblity, high efficiency, low cost and high performance do always exist.
Hence, the most suitable one is just the best one. Now, the key is to think about the construction project you will involve in. Make sure your budget, then find the idealest one and own it!
Some suggestions about different project sites are below.
Solution For Small Scale Construction Projects
First of all, for mini or small scale construction projects located in limited space in urban or rural area, as well as those small scale commercial projects, mini or small size concrete trailer pump is the best choice. This kind of small pump is especially suitable for small-sized constructions, such as bridge, tunnel, water ditch, residental housing, private building, yard as well as swimming pool.
Benefit from the small size, convenient towing mode, as well as the powerful pumping ability, adding the flexible conveying pipeline, mini or small pump trailer can pumping concrete to procise construction points and nimbly avoid various ground obstacles.
Here, LUTON Concrete Trailer Pump and Concrete Mixer Pump Trailer with producing capacity of 30-40m³/h are recommended.
Mini Pump Trailer: HBCS 30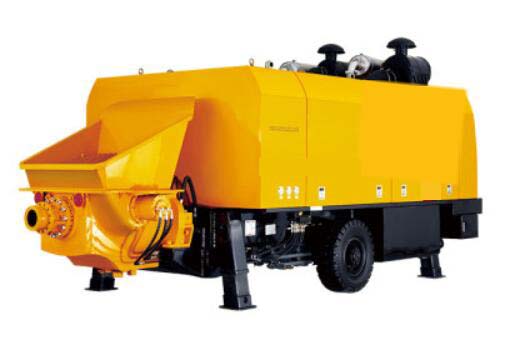 | | |
| --- | --- |
| Model | HBTS 30 |
| Max. Output capacity (m³/h) | 30 |
| Max.Concrete Pumping Pressure (Mpa) | 10 |
| Max. Vertical Conveying Distance (m) | 140 |
| Distribution Valve Type | S Valve |
Small Mixer Pump: JBS40D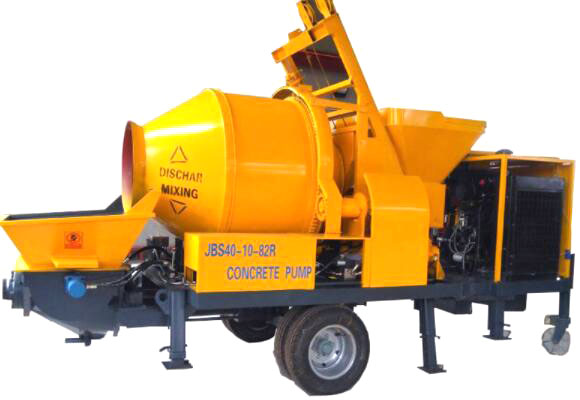 | | |
| --- | --- |
| Model | JBS40D |
| Max. Output capacity (m³/h) | 40 |
| Max.Concrete Pumping Pressure (Mpa) | 10 |
| Max. Vertical Conveying Distance (m) | 0.45 |
| Distribution Valve Type | 0.56 |
Solution For Medium Scale Construction Projects
Secondly, how about medium-scale construction projects. Obviously, it is popular with these medium size constructions including commercial higher floor building, highway, overbridge and others. For these construction projects, the concrete pumps with capacity from 50m³/h to 95m³/h are perfect choices. Otherwise, exepting concrete pump trailer, line pump truck series are the best models for construction projects including frequent transition.
Line pump truck: HBCS 80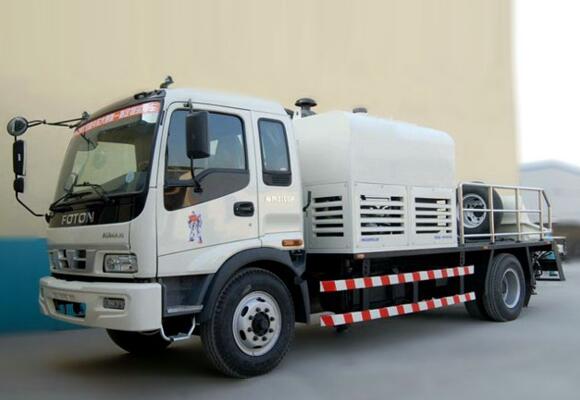 | | |
| --- | --- |
| Model | HBTS 80 |
| Max. Output capacity (m³/h) | 88 |
| Max.Concrete Pumping Pressure (Mpa) | 16 |
| Max. Vertical Conveying Distance (m) | 180 |
| Distribution Valve Type | S Valve |
Solution For Large Scale Construction Projects
At last, for the large scale or super large scale constructions, like constructions of skyscrapers, large-sized highway, large urban overpass, airports, large sports stadium, water conservation projects and so on, high efficient concrete boom pump truck with large capacity between 100m³/h to 200m³/h are the best options.
70-meter long boom pump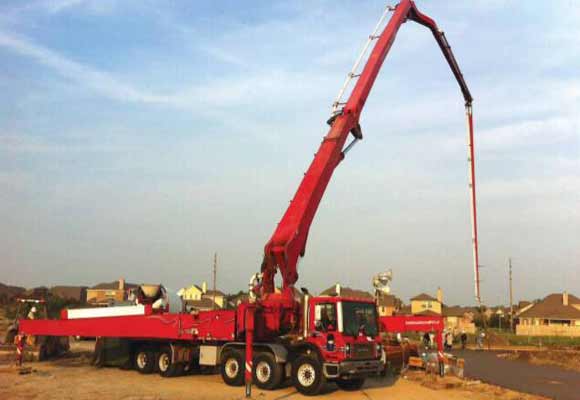 Pump specification:
| | |
| --- | --- |
| Max. Theoretical Output | 160 m3/h |
| Max. Pumping Pressure | 85 bar |
| Stroke Length | 2100 mm |
| Max. Strokes per minute | 31 |
With powerful pumping ability and automatic electric controlling system, concrete boom pump truck improves the construction working speed. Especially, this kind of pump with full automatic robot arm is a specialist to solve concrete pumping problems for construction sites with high floor or large span.
The Ways To Find The Right Concrete Pumps
There are several steps to helping investors find the best concrete pump.
At first, check the actual situations of the construction project, including the location, the working site environment, the project scale and the length of working period, energy supporting method, etc..
Second, calculate daily using amount of concrete according to the project requirement. Determine the producing capacity of concrete pumping equipment you will purchase.
Remember in the selection, do not equate the actual using amount with the rated output capacity of the products. The selected rated output value should be larger than the calculated value.
Third, consider about your budget.
Then, choose concrete pump model in famous brands.
Meanwhile, take the shipping cost into consideration. As well as maintenance and repairment is also considerations.
All in all, take the more considerations about purchase and the more possible you will find the right concrete pumping machine.