Looking for your ideal concrete pump truck for your construction projects? How can you do not understanding the famous concrete pump truck companies? This article will introduce you the top10 most famous concrete pump truck companies on the market.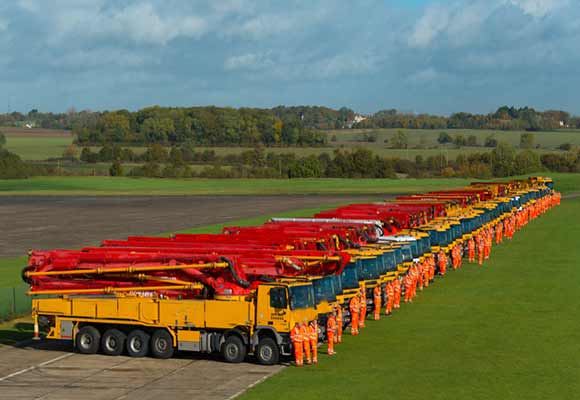 Nowadays, concrete pumping equipment has become an indispensable construction machinery in the construction industry. In particular, large-scale concrete construction projects with short period are in separable from the help of concrete pump truck.
So, the concrete pump truck companies, to meet the higher and higher requirements of the application, continue to develop and innovate. Now they have developed and produced more and more efficient excellent concrete pump truck products generation by generation, providing an important material basis for the rapid development of the construction industry. Let's know the famous names!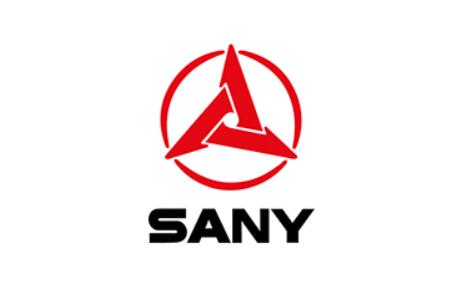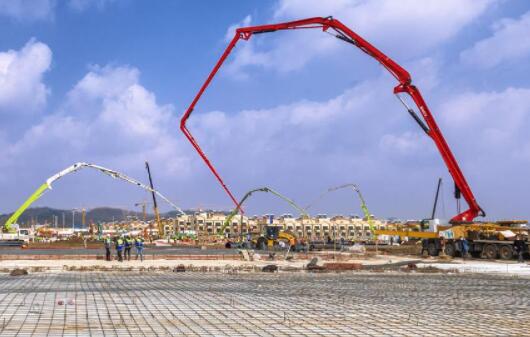 SANY Heavy Industry is China's largest and the world's third-largest engineering machinery manufacturer, which has four series and six categories of mining machine products.
In India, SANY subsidiary was incorporated in 2002 and offers the widest range of construction machinery in India and South Asia, operating in four business verticals: excavators, heavy equipment, concrete machinery, and renewable energy.
SANY Europe, based in Bedburg, Germany since 2011, is a manufacturer of construction machinery, mobile harbor machinery and harbor cranes with a worldwide presence.
SANY American, a wholly owned U.S.-based subsidiary of SANY, is focusing on the research & development, production, sales and servicing of heavy industrial equipment.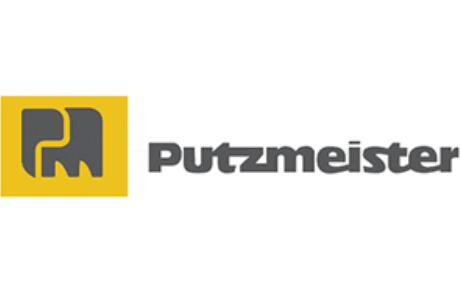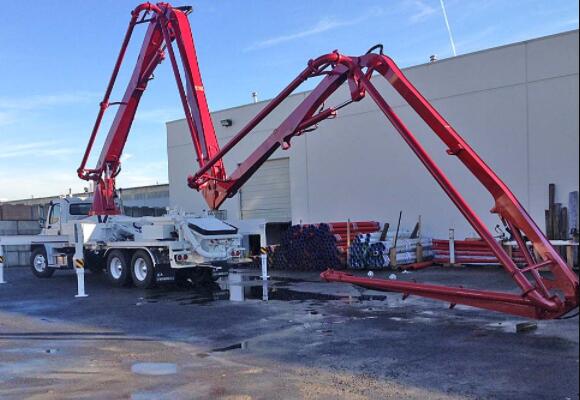 PUTZMEISTER is one of the global leaders in the world in construction and mining machinery industry since 1958. Acquired by SANY in January, 2012, Putzmeister is a German manufacturer of concrete pumps and other equipment for dealing with concrete, mortar, and other high-density solids. The products are used for civil engineering, mining, tunneling, precast factories, large-scale industrial projects and power stations, handling all types of projects, irrespective of scale or remoteness of location.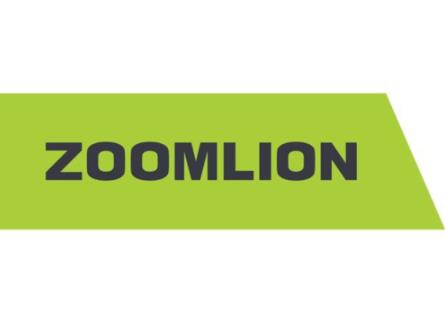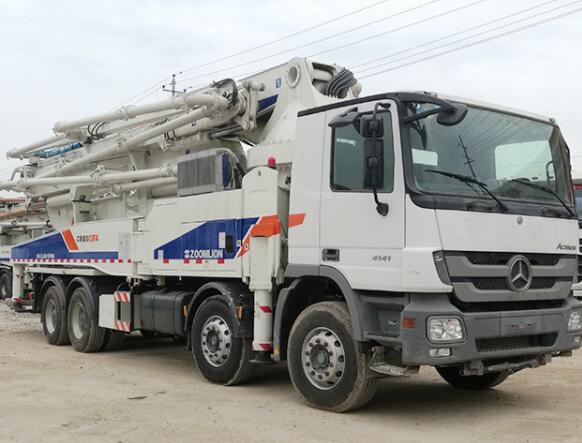 Founded in 1992, ZOOMLION is mainly engaged in research, development and manufacturing of construction machinery, agricultural machinery and other high-tech equipment. Its main products cover 18 categories, 106 product series and 660 varieties, ranking top5 among the global construction machinery enterprises.
Zoomlion has covered more than 100 countries and regions around the world, and has a market layout along the "Belt and Road" line. Products are exported to the Middle East, South America, Africa, Southeast Asia, Russia, Europe and the United States, Australia as well as other high-grade markets.
The company has established subsidiary companies in nearly 20 countries and more than 50 permanent organizations.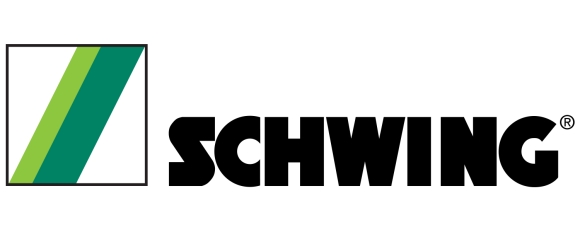 Schwing GmbH, founded in 1934, the world's second largest concrete pump truck manufacturer now, is a German manufacturer of mobile and stationary concrete pumps and truck mixers. In 1973, the company built a high-speed concrete pump truck with a 45m-wide large distribution mast, an outstanding innovation at that time. Also, it is a subsidiary of the XCMG group, hiring more than 3300 people worldwide in seven countries and owning individual distribution companies in more than 100 countries.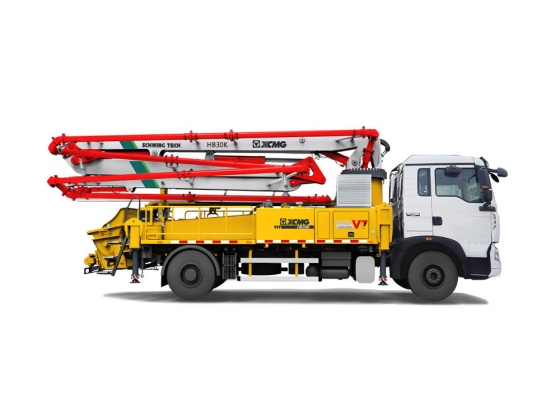 XCMG, founded in 1989, is a Chinese multinational state-owned heavy machinery manufacturing company with headquarters in Xuzhou, China. It leads Chinese construction machinery industry whose products are sold in more than 180 countries and regions, covering 97% of the countries along the "Belt and Road Initiative". XCMG holds a worldwide sales network including more than 20 manufacturing bases in China, 300 overseas distributors, over 2000 service centers,40 overseas offices, and more than 30 overseas branch companies.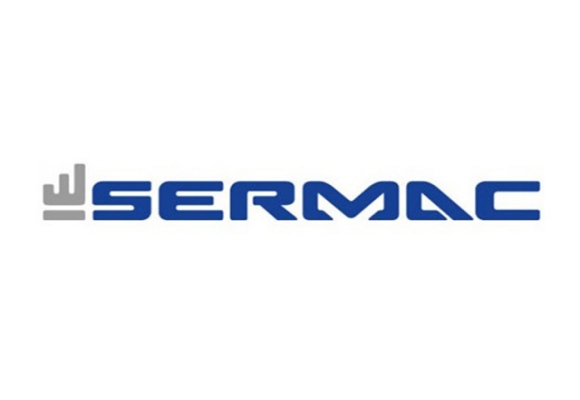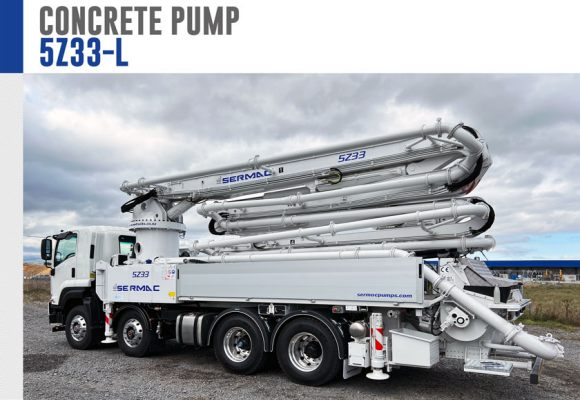 SERMAC is a Italian builder of world-class concrete pumps. Since 1989, it has produced and delivered over 5,000 equipment worldwide, both in standard and tailor-made versions on specific customer requests, including concrete pumps, stationary booms and pump trucks.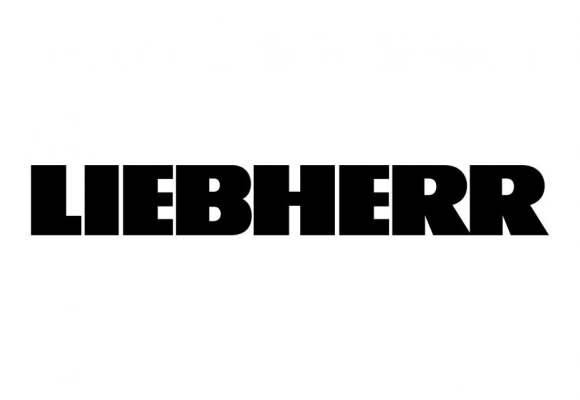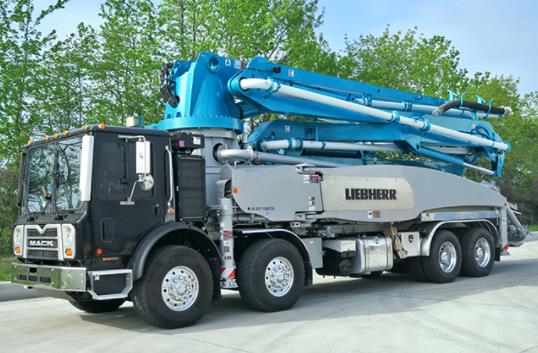 Liebherr is a pioneer in many areas. The nearly 50,000 employees play a decisive role in shaping technological in numerous industries. Founded in German in 1949, for years, the family business has grown into a group of various companies, locating in many countries, including Germany, Britain, Ireland, Turkey and the United States. LIEBHERR is a multinational equipment manufacturer, whose products covers:
Earth-moving equipment
Mining equipment
Cranes
Diesel engines
Deep foundation machines
Concrete-handling equipment
Material-handing equipment
Electric motors
Port (container-handling) equipment
Machine tools
Automation systems
Domestic refrigerators and freezers
Aircraft equipment
Hotels
Mechanical, hydraulic, electrical, and electronic components and sub components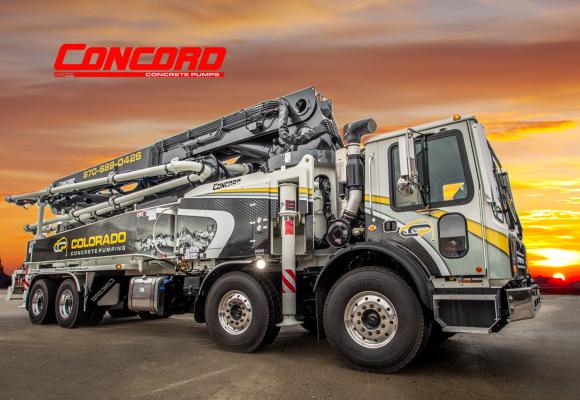 Concord, in concrete pump business for 40 years, manufactures world-class equipment, aiming to create toughest, safest and cost-effective solutions in the concrete pumping industry.
In 2003, the first 40m concrete boom pump on a 3-axle truck are launched by Concord.
In 2006, Concord introduced the 65m concrete boom pump to the market. The world's largest truck-mounted concrete boom pump at that time, won the Construction Equipment top 100 Award. With more than 1700 concrete placing booms and concrete boom pumps in the field, there is no doubt that Concord is a good choice among some of the largest concrete pumping contractors and builders in the world.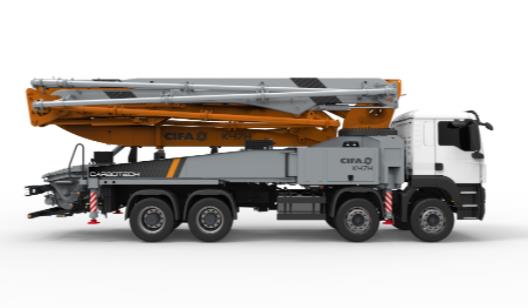 CIFA is a well-known concrete machinery manufacturer from Italy. In 2008, it was acquired by Zoomlion. Its 80m concrete boom pump truck, which is also the longest boom pump truck and the longest boom pump truck in the European market, uses the patented carbon fiber boom technology developed by CIFA. As the only pump truck in the European market with a boom length of 80 meters, it has a high position in the whole industry, and is also regard as the front door product by many companies. At present, this truck has been sold for many units, and the price is at least multi-million dollars level.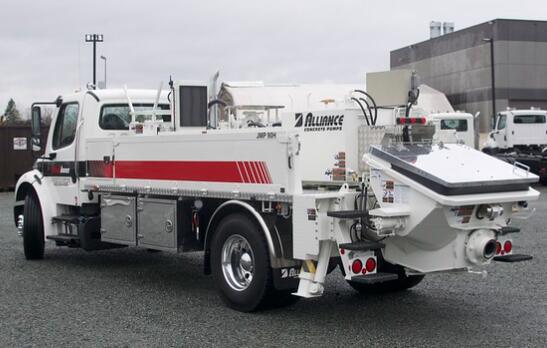 Alliance as a Canadian leader in concrete pump manufacturing.
The company was founded in Canada as a joint business venture with South Korean-based JUN JIN Heavy Industries. By the end of the first fiscal year, Alliance made great strides in concrete pump scales. Within a few years, it grew to become a leading brand of concrete pumps in Canada and the United States.
Recommended Concrete Pump Truck Company – LUTON GROUP

Besides the above ten famous concrete pump truck companies, there are also other companies with their specific advantages and characteristics active in concrete pump truck production industry. LUTON GROUP is one of the prominent manufacturers. With more than 20-year experience of manufacturing and exporting concrete pump truck, according to the actual needs of customers all over the world, LUTON designs and produces more and more cost-efficient and practical concrete pump products.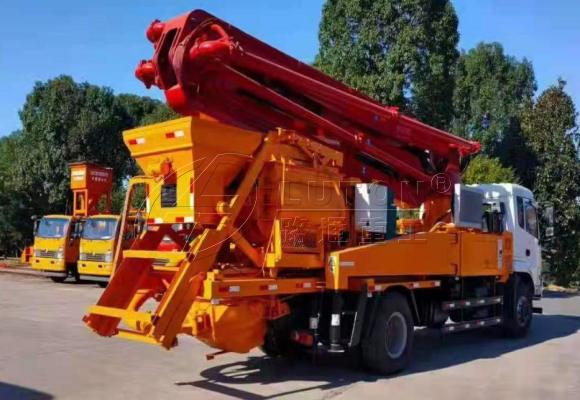 More and more customers experienced LUTON'S professional and thoughtful service throughout the whole process, have given high praises. There is also a reason why LUTON won more and more customer's hearts! Regarding products, no matter what problems you encounter, don't hesitate to tell LUTON, because they will always help you to solve it efficiently.