The concrete mixer with pump is a popular and commonly seen pumping machine to mix and pump wet concrete to the required place. Our concrete mixer with a pump for sale is designed to adopt wide construction scenarios. And our pumps save your money because you don't need to buy another shaft.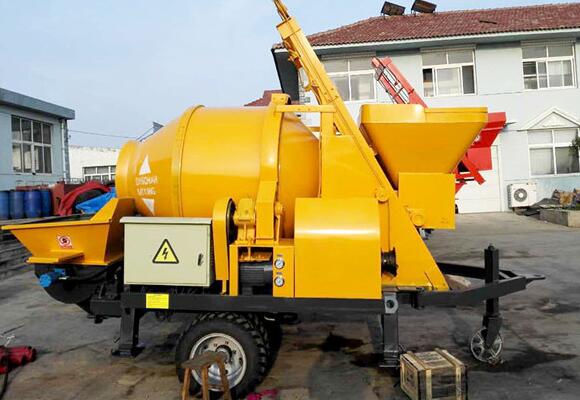 The Concrete Mixer Pump For Sale Models
Luton produces different models of concrete mixer pump to meet all requirement of construction. And our cement pump with mixer stands out for low price, high quality, and the best after-sale service.
Here are our most popular concrete mixer with pump machine models:
Diesel concrete mixer pump specifications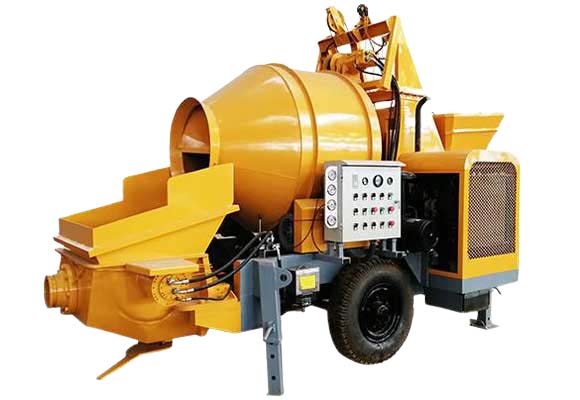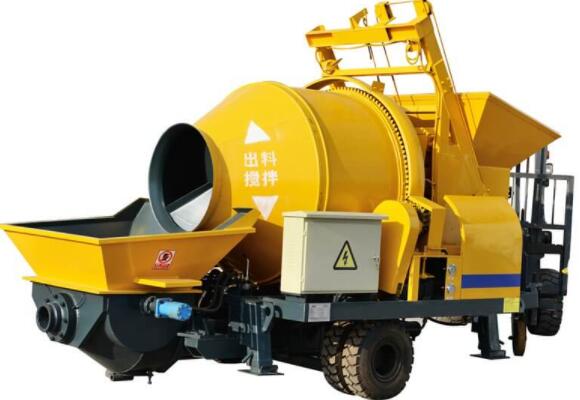 | Model | | Diesel Type JBS30C | Diesel Type JBS40C |
| --- | --- | --- | --- |
| Max. theo. concrete output | m³/h | 30 | 40 |
| Distribution valve type | | S  Valve | S  Valve |
| Diesel engine model | | Weichai | Weichai |
| Max. aggregate diameter | mm | Slick/scree:10/20 | Slick/scree:40/50 |
| Max. Theoretical Vertical | m | 120 | 120 |
| Horizontal Conveying Distance | m | 300 | 500 |
Electric concrete mixer pump specifications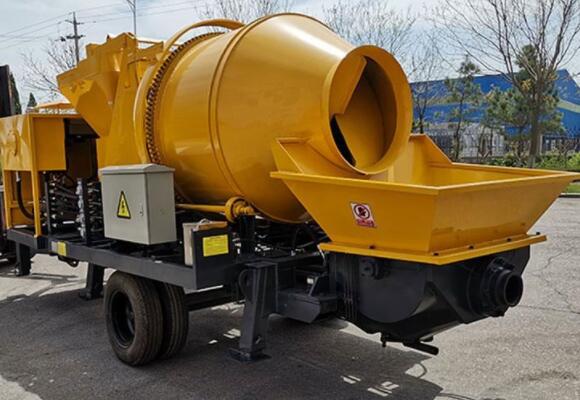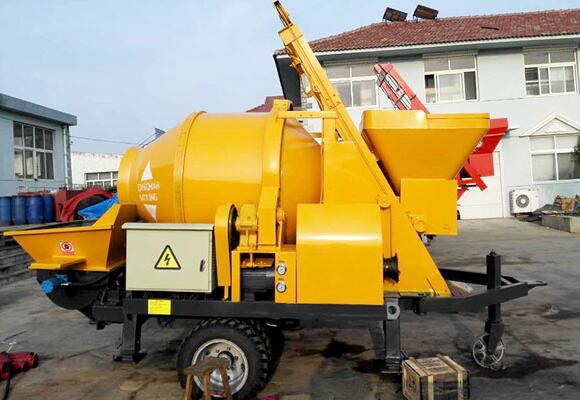 Model
Unit
Electric Type
JBS30D
Electric Type
JBS40D
Max. theo. concrete output
m³/h
30
40
Distribution valve type
S  Valve
S  Valve
Electrical engineering power
KW
37
45
Max. Theoretical Vertical
m
120
300
Horizontal Conveying Distance
m
120
500
Why Trust Luton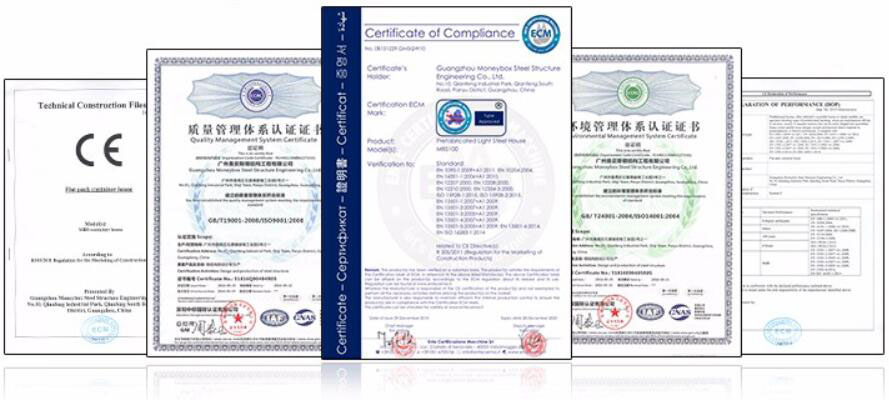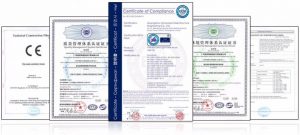 Exporting concrete pump to 100+ countries

Owning 20 honors and 

6

 patent


Cooperating with 30+ famous and major enterprises
Wide range

 of pump choices


Supporting machine customization service


Professional 

engineer team

 and experts
What Service Can You Get from Luton?
When purchasing a concrete mixer pump, after-sale service is crucial aspect clients consider. To address clients' concerns, Luton has established an excellent customer service solution system.
√  professional pre-sale advice and suggestions
√ All spare replaceable parts and countries
√ Free operating training
√ Prompt and fast delivery
√ Only pay for what you get
√ Instructions on installing and maintenance
Customer Feedbacks: 100% Satisfaction
"It is great to use! Very effective and powerful. 40 m³/h output is the suitable capacity for my house repairing and construction."

"Nice experience with Luton group. Their team is professional and gave me many useful suggestions!

"It saves labor and time. Easy to operate and relocte!"
What Are the Main Differences between Concrete Mixer Pump and Concrete  Trailer Pump?
Both trailer cement pump and concrete mixing pump are the main hot-sale concrete pumping tools at Luton. A lot of customers are puzzled regarding what distinctions between them and which one must be selected for their building tasks.
The primary distinction between trailer mounted pump and mixer pump is whether have a concrete mixer or not.
The tiny concrete mixer and also the pump is a mix of concrete mixer and concrete pump. It has dual functions: mixing and also pumping.
However, the trailer kind is simply one item of pumping equipment. Both of them are portable concrete pumps.
Another difference is output capacity.
Trailer concrete pump has a wider range of abilities concerning 40 m³/h to 80 m³/h, which is suitable for tool and also large building projects.
While the cement mix pump has a smaller sized capacity concerning 30 m³/h and 40 m³/h, which is appropriate for tiny and also medium building and construction things, such as roads, homes, low-rise buildings, bridges.
Benefits of Luton Concrete Pump with Mixer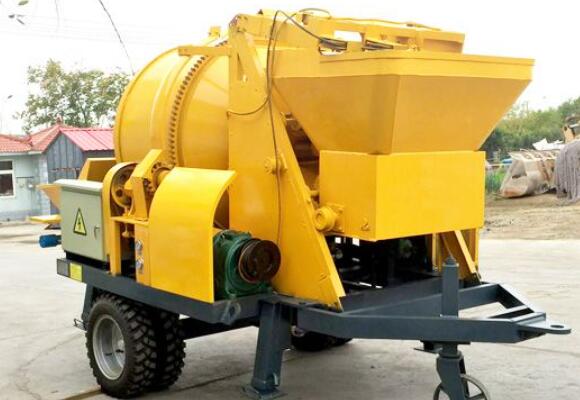 1. Cement mixer pump is a new type of concrete pump, which is particularly design for tiny civil building projects.
2. Concrete mixer with pump has high automation as well as conserves money as well as labor greatly.
3. Outfitted with a top-notch system, the cement mixer as well as the pump has stable efficiency and low failure price, and also high reliability.
4. Besides, the mixer pump also is used to deliver greening dirt, fundamental grout and sludge.
5. With a totally automated construction procedure system, mobile concrete pumping devices have the feature of feeding products, blending, and also high-pressure pumping. So concrete mixer device with pump is characteristic of easy operation, secure performance and also flexible activity.
6. Closed-type hydraulic system can mostly reduce functioning sound and also ensure a comfortable workplace.
7. The Independent cleaning system of our pump mixer provides hassle-free cleaning and prolongs the service life of pumps.
8. Our concrete mixer pump has a long horizontal as well as vertical pumping range, which can totally satisfy your pumping need as well as demands.
9. Our diesel concrete mixer with pump is outfitted with an intelligent electronic control system, which can instantly readjust the speed of the diesel engine, following the smooth operating of the equipment, and also conserves gas intake.
10. Hydraulic oil cooling embraces an advanced air cooling system, and also it has no need for water as well as basic procedures.
11. Diesel concrete mixer with pump has a solid anti-pump feature, which can substantially lower pipe obstruction of the devices.
Factors that Influence the Price of Concrete Pump with Mixer for Sale
The price of a concrete mixer pump is the primary factor that many customers values before purchasing. After consulting various manufacturers online and offline, you will find that the price are diverse.
Therefore, what are factors influence the pricing? Knowing this helps you to make a wiser decision.
Concrete pump capacity
First of all, besides the concrete mixer with pump, there are other pump types including trailer pump, truck-mounted concrete pump, and concrete boom pump with different capacities.
Furthermore, the capacities of the exact same concrete pumps additionally have diverse costs. Taking concrete mix pump, for example, larger ability, higher rate. 40 m³/h cement pump is more costly than 30 m³/h pump. Additionally, the engines also have some impacts. A concrete pump with a diesel engine is a little pricey than that with an electrical engine.
Raw material
The material is an unstable factor and has an impact on pricing. Because the raw material can fall and down at any time influenced by many aspects.
For example, the concrete pump truck is made of steel as the raw material, and when the price of steel rises, the total price of the machine will increase too.
Components
The difference in several vital parts straight influences the device price, such as the chassis and also electric units.
For example, in the option of hydraulic parts, the price difference between residential elements and also imported international elements is fairly big.
A certain cost can be established according to your demands as well as the firm's configuration.
After-sale service
Customer service also can significantly influence the price of tools. Some companies can sell more affordable concrete pumps because they do not give all-around after-sales service.
As we all recognize, the device with the finest after-sales solution can help solve numerous problems when there is something incorrect with your equipment operating.
Therefore, it is much better to pick a concrete cement pump with mindful after-sales service!
Luton is one of the most expert concrete pump manufacturesrs. With advanced innovation and also well after-service, our items, such as cement mixer pump and also concrete pump, are popular around the world, such as in Russia, Indonesia, Philippines, Guinea, Malaysia, Pakistan, Uzbekistan, Kyrgyzstan, Oman, and so on. We are looking forward to your query!