Concrete Pump at Best Price
Your search for concrete pump price is over here now! Come to purchase Luton's concrete pumping machine at an unexpected price yet with high quality!

Luton's concrete pump guarantees both durability and competitive price. We help you saving money on the purchase, transportation, and maintenance.
Cost you less
Reduce your expense by 10 – 30%
Benefit you more
Provide you extra service
Reach out to us to get a free quote!
Price Ranges of Luton Concrete Pumps
Beat any price in this field
Here in Luton, you will find more options with a lower market price. Notice, the prices of our concrete pump vary slightly in terms of types, concrete output, and component, and so on.
Concrete Trailer Pump
In terms of different sizes (regular, small, and mini size) and engines (diesel and electric) of the static concrete pumping machine, our quotation is $ 15, 000 – $ 50, 000.
The price might change according to your special needs, it could be cheaper! Just tell us your requirement, and we will recommend you the best value one!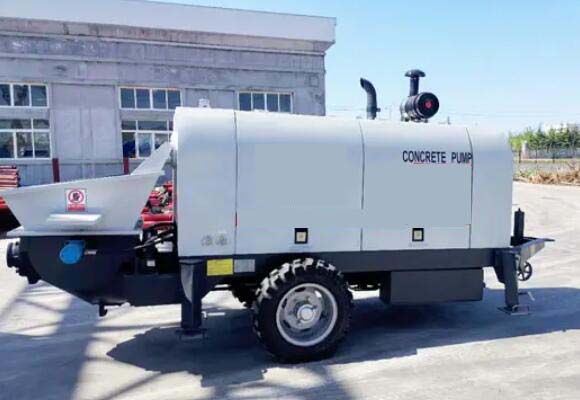 | | |
| --- | --- |
| Model | HBTS 30 – 90 |
| Max. Output capacity (m³/h) | 30 – 95 |
| Max.Concrete Pumping Pressure (Mpa) | 10 – 18 |
| Max. Vertical Conveying Distance (m) | 180 – 360 |
| Distribution Valve Type | S Valve |
Truck-mounted Concrete Pump
The more you brought, the more discounts you can get. Therefore, the price also varies from one piece of concrete pump line truck and multiple pump trucks.
Based on the purchased quantity, truck chassis, and components, our quotation is $ 30, 000 – $ 400, 000. And the price can be negotiated if the purchase is large.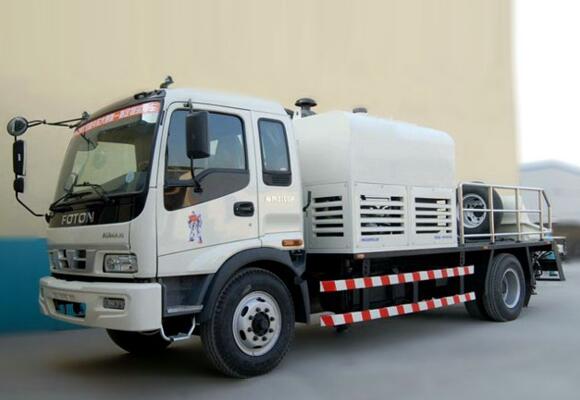 | | |
| --- | --- |
| Model | HBCS 80 – 90 |
| Max. Output capacity (m³/h) | 81 – 96 |
| Max.Concrete Pumping Pressure (Mpa) | 16 – 18 |
| Max. Vertical Conveying Distance (m) | 180 – 220 |
| Distribution Valve Type | S Valve |
Concrete Boom Pump
The concrete boom pump is equipped with placing booms of different lengths such as 14m, 30m, 37m, 44m, 47m, 50m, 58m, 68m 75m, etc., Based on this our quotation is $ 100, 000 – $ 600, 000.

Customizing the boom pump may affect the price, please contact us and confirm the latest price!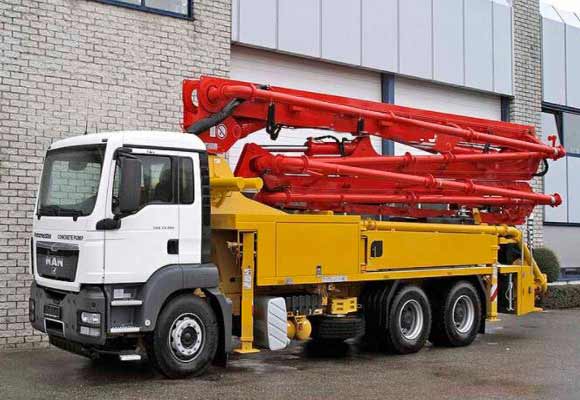 | | |
| --- | --- |
| Model | HBCS 90 |
| Max. Output capacity (m³/h) | 96 |
| Max.Concrete Pumping Pressure (Mpa) | 18 |
| Max. Vertical Conveying Distance (m) | 220 |
| Distribution Valve Type | S Valve |
Concrete Mixer Pump
The concrete mixer pump is a little bit expensive than the stationary concrete pump because it owns an extra mixer. Besides, the different engines and mixer types will also show different prices. Our quotation is: $ 20, 000 – $ 50, 000.

It is wise to choose a reliable manufacturer providing a great pre-sale and after-sale service. Come to Luton, you will have it all!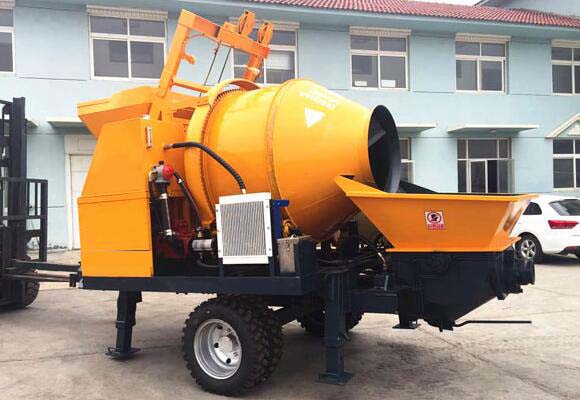 | | |
| --- | --- |
| Model | JBS30C/JBS40D |
| Max. Output capacity (m³/h) | 30/40 |
| Max.Concrete Pumping Pressure (Mpa) | 10 |
| Max. Horizontal Conveying Distance (m) | 300/500 |
| Distribution Valve Type | S Valve |
Reliable, Capable, and Valuable Manufacturer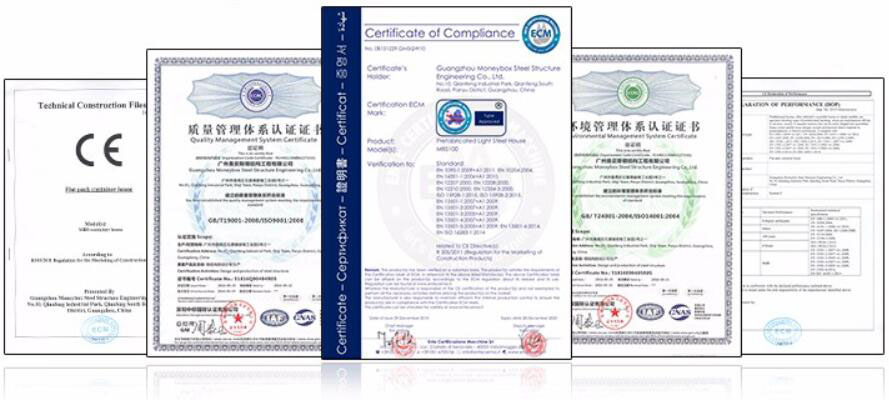 Luton is specializing in the concrete pump field for over 20 years with rich experience and mature technology. We have been recognized by many professional organizations and passed relative certificates.

Trust Luton, you will get the best equipment and service!
What After-sale Services Can You Enjoy?
Local professional technicians to help you install your concrete pump
Free instruction on maintenance and other problems
Fast and safe transportation by sea, land, and air
All around online service for any assistance
Customer training to master the machine operation
Providing components to replace and upgrade
After-sale service is a kind of invisible asset to make sure your project goes smoothly. Luton guarantees the best after-sale service to maximize your investment!
Gaining High Customer Satisfaction at 100%

Cost You Less, Benefits You More
"I ordered a mini concrete trailer pump at Luton a few months ago, and now my project has been completed 15 days in advance! And it is really cheaper than what price I get from other suppliers. What is more, the pump really works great!"
– Chabota from Zambia
"Luton is amazing! After I brought 2 mxier pump, they send them to my contries really fast! And they also helps me to install and send me some free complentaries. They are not lying because they really offer a low price! I highly recommend it!"
– Yonas from Ethiopia
What Affects Concrete Pump Price?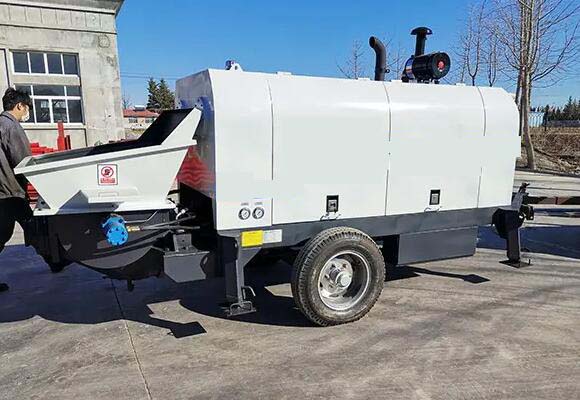 You will find the price of a concrete pumping machine differs greatly in the market. Here are the factors that influence the price:

(1) The types of concrete pumps have a high impact on pricing. The concrete mixer pump is a bit expensive than the concrete trailer pump.

And the truck-mounted concrete pump and the concrete boom pump are much more expensive, like a few hundreds of thousands of dollars.
(2) The price of industrial spare parts fluctuates as well. Mixing trailer pumps are assembled from various parts. If the price of spare parts rises, the price of the corresponding mixing trailer pumps will also rise.

(3) Another factor that affects the price of mixing trailer pumps is whether the after-sales maintenance service is complete.

If a mixing trailer pump manufacturer does not have an after-sales service team, the price of his mixing trailer pump will be lower than that with after-sales maintenance services, because the after-sales service team requires a lot of manpower and material investment.

Luton has the complete service team yet our price is still reasonable!

(4) Different versions, configurations, and prices of mixing trailer pumps are also different. The law of the industry is that motor-powered mixing trailer pumps are generally cheaper than diesel-powered trailer pumps.
The different prices of dealers directly affect the price when we buy concrete mixing trailer pumps.

Some dealerships will find that the price of concrete pumps is relatively high, but some dealers offer relatively low prices.

Price is a decision-making factor besides the product quality when purchasing the concrete pump. Luton is an experienced concrete pump manufacturer in China, which represents low prices but high quality.

Each series of Luton concrete pump are selling to customers directly. Therefore, we have absolute price competitiveness!
Get Luton Concrete Pumps at the Best Price
It is hard for some customers to find the perfect pump at the best price from so many concrete pumps manufacturers. And the important thing is that price is not always the only final decision.

The lowest price doesn't match the highest quality, therefore, when it is vital to choose a reliable supplier to get the concrete pumps at the best price.

Here are some notes on opting for a valuable concrete pump:
(1) Search the concrete pump online
The cement pumping machine is cheaper than what you find in a local factory. There are lots of options for your construction project, supporting custom service.

Before making your decision, you'd better learn more about the suppliers and compare them. Not only the price but also the service and products.
(2) Purchase the pumps from the experienced manufacturer
Get your cement concrete pump from a trusted manufacturer and cut out the middleman. The dealer will raise the price to earn more profits, which you will afford for that.
The famous local manufacturers have a high reputation and good service, and they usually sell concrete pumps at a higher price. As a leading manufacturer in China, our pumps sell to overseas customers at a lower price since the labor and material are not incredibly high.
(3) Read the customers reviews or feedbacks
The customer feedbacks are always the direct and real reference before you make up your mind. They will tell the real experience to help you identify if it is worthy to buy.
Then what is your preference?
You will find Luton meets all your demands, reach out to us to get your concrete pump!
How Does It Cost to Rent a Used Concrete Pump?
The concrete pump hire and the rental cost are impacted by several factors, such as the length of pipelines, the time you will hire on-site, the complexity of the pour, and even skilled workers.
Usually, if you are working on a small one-time project, you can hire a concrete pump. As for the boom pump, it costs you $ 750 for four hours. And a trailer pump costs you $ 550 for the first four hours, which are expensive and not worth it.
However, under most circumstances, it is better to buy a new concrete pump, which is more valuable in a long term.

(1) You can use it whenever you need it despite time and place.

(2) It prompts your work more efficient because it is new.

(3) You can also rent to others when you don't need it.