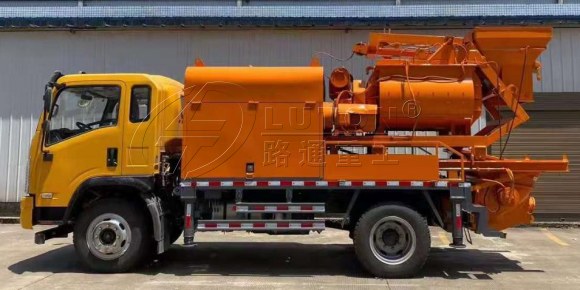 Concrete mixer and pump truck, perfectly integrating mixing, pumping and transporting functions in one, is a kind of premium construction machinery with high flexibility and efficiency. It is not only an ideal concrete solution in small- and medium-sized construction projects, but also an efficient concrete mixing and pumping equipment commonly used in small projects.
LUTON GROUP provides you two main types of concrete mixer and pump truck, concrete line mixer pump truck and concrete boom pump, for two different conveying methods, pipeline and boom, according to different construction sites.
Hot Models of LUTON Concrete Mixing Line Pump Truck
For civil construction projects and others with a small and narrow space site, large mixer truck and long boom concrete pump truck are not suitable to, but it is where the concrete mixing line pump truck takes advantages. With small-sized and lightweight body, compacet structure, as well as efficient working performance, LUTON concrete mixing line pump truck combining loading, mixing, pumping and transporting functions in one truck chassis, becomes the ideal tool of small- and medium-sized urban and rural concrete construction.
Evenly and fast mixing ensures high quality of concrete materials.
Flexible pipeline conveying method makes concrete deliver available to almost every construction site.
Self loading function saves time and labors for customers, which fulfills fast and smoothy loading.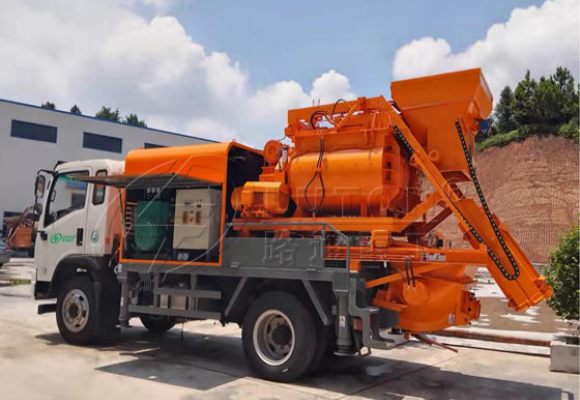 International-quality hydraulic system components
High-pressure tube and connector with advanced technique
High wear-resistant wearing parts with longer service life
New-generation pump with air and water cooling system, supported by electrical ratioo control technique
Model
HBCS100
Max. Theor. Output Capacity (m³/h)
100
Aggregate Size (mm)
Pebble≤50 Gravel≤40
Power (kw)
186
Conveying Cylinder Diameter (mm)
Ф230×1800
Type of Distribution Valve
S Valve
Fuel Tank Capacity (L)
300
Hopper Capacity (m³)
0.6
Filling Height (mm)
1480
Maximum Theoretical Conveying Distance(m)
1000 (horisontal)
250 (vertical)
Hydraulic System Pressure(Mpa)
32
Overall Dimension (mm)
9261*2488*3145
Total Weight (kg)
13500
Hot Models of LUTON Concrete Mixer Boom Pump Truck
At the same time, there are also concrete mixing boom pumps suitable for small and medium -sized construction projects with a small amount of concrete. Like the former pumping truck, the mixing boom pump truck can also realize a multi-purpose machie, which can be used for concrete transporting, loading, mixing, pumping and distribution. The difference is that the concrete transfer of mixer boom pump truck is realized through the foldable boom.
Therefore, this kind of mixing boom pump truck is more suitable for high-rise buildings, bridge constructions, rural road engineering and other projects.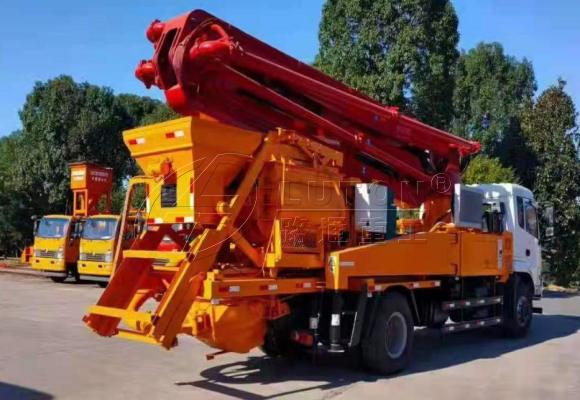 Model
LT5216THB 21
Generator Engine
Straight 6 Cylinder
145kw/1800r/min
Boom Form
4 Section Hydraulic Fold
Platform Rotation
360°
Boom Horizontal Length/ Depth
19.73/23 m
Hydraulic System Pressure
20 MPa
Conveying Pipe Diameter
Φ125 mm
No need to erect pipelines in advance, the boom pump truck only needs to fix the truck chassis on a suitable place by the construction site, and then the boom can be deployed for concrete pumping and laying tasks. It can swiftly enter into the working state.
For ditches, ravines, river surfaces and other places where pipelines cannot be laid, the concrete mixer boom pump can easily cross and directly reach the concrete pouring site.
Only one operator and one or two workers can easily complete all the pumping and placing process, saving labor and equipment costs.
Choose Luton to Get the Best Services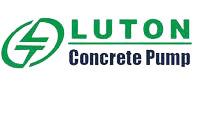 Only pay for what you get
Competitive price in China
Professional suggestions and help
Our Certificates and Honors