Largest concrete pumping companies around the world with large scale, high production volume, the most advanced design concepts and manufacturing technology. What are they? Here is the list.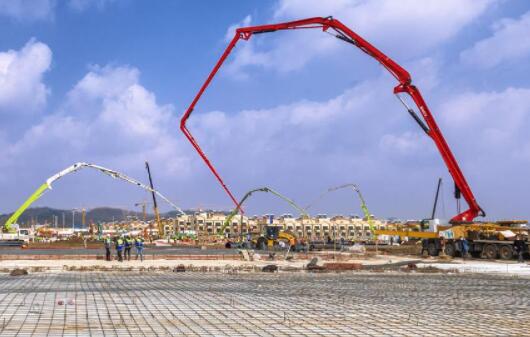 High-quality Products
Thoughtful and Professional Service
Large-scale Production
Advanced Producting Technology
SANY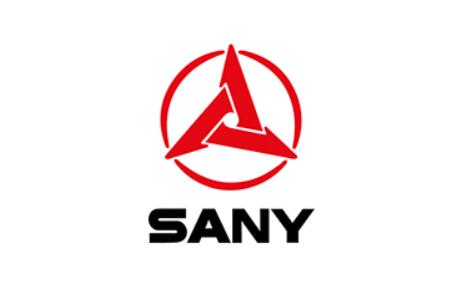 Founded in 1989, SANY is the largest concrete pump equipment manufacturing company around the world, providing various perfect concrete pumping solutions for all kinds of construction projects. The main products includes excavator, concrete pump, port machinery, road machine, crane, truck, and so on.
SANY business covers more than 150 countries and regions around the world. In China, SANY concrete pump machinery has played an irreplaceable role in many great projects, such as Beijing Olympic venues, Shanghai Center, Hong Kong World Financial Center, Hong Kong – Zhuhai – Macao Bridge, Daxing International Airport, etc.
PUTZMEISTER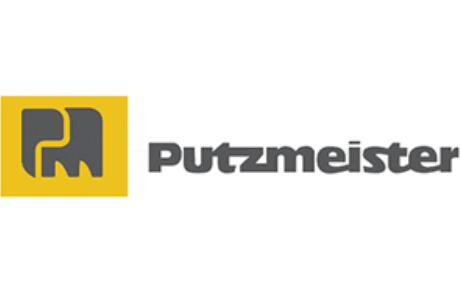 PUTAMEISTER, build in 1988, is one of the most reliable concrete pump companies. Committed to serve customers perfectly, they design, manufacture and sell high-quality concrete pumps for placing concrete.
Now PUTZMEISTER is a global organization with a market value of more than US$1 billion, whose products are famous for the durability, thoughtful service quality and pioneering technology in the concrete pumping machinery manufacturing industry.
SCHWING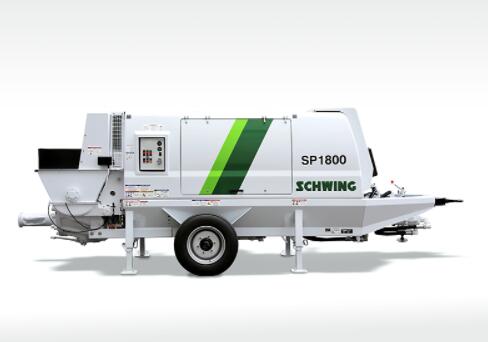 Headquartered in Herne, Germany, owning 1500 employees in the world, SCHWING concrete pumping company has been focused on developing high-quality concrete pumping and producing equipment since it is established. The main products includes concrete pump trucks, concrete line pumps, pump trailers, concrete mixing plant and mixer trucks.
As one of the largest concrete pumping companies, you can find SCHWING in every corner of the earth, wherever there is important and great concrete construction projects.
ZOOMLION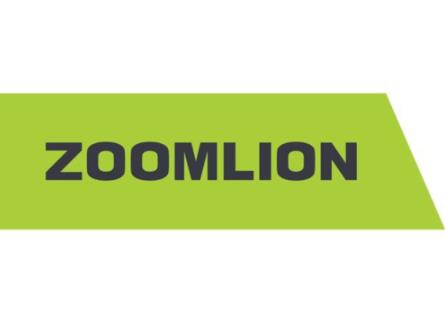 ZOOMLION, founded in Changsha, China, is another largest concrete pumping company around the world. For more than 30 years, ZOOMLION supports high-quality concrete machinery products to customers around the world, including concrete batching plants, concrete pumping machines, concrete distributors, wet spraying machine, concrete mixer trucks, as well as other 11 categories of products.
With strong scientific research team support, this concrete pump leader in China keeps the leading manufacturing technology in China. It launched in 2012 the world's longest 101m carbon fiber concrete boom pump truck, which has obtained the Guinness World Records certification, and can pouring concrete to more than 100m height. In 2019, ZOOMLION launched sky series concrete pumping and the hollo boom compliant pump truck was born.
CIFA

Headquartered in Italy in 1928, CIFA has branches in Germany, France and China. It is one of the largest concrete pumping companies in Europe, focusing on concrete machinery manufacturing in a full range of types of equipment for concrete production, transportation and pumping.
CIFA is a world-leading company and a pioneer in the industry in Italy, who invented concrete mixer truck and obtained the first carbon fiber boom patent in 2010. Now CIFA has sold more than 60,000 concrete mixer trucks and concrete pump trucks around the world. In 2008, ZOOMLION acquired CIFA.
LIEBHERR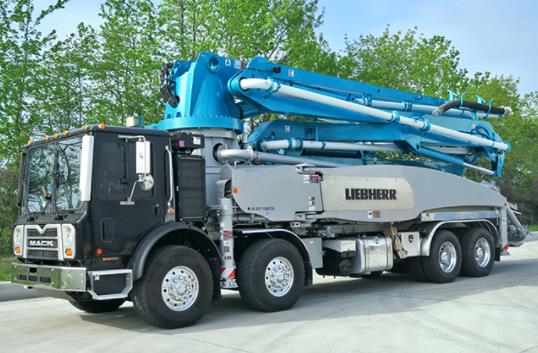 LIEBHERR is founded in Baden-Württemberg, Germany, in 1949. It is a German-Swiss multinational company, headquartered in Bulle, Switzerland. Owning more than 130 firms divided into 11 groups.
Its products cover earthmoving, mineral extraction, concrete pumping machinery, marine cranes, aircraft and transportation infrastructure, industrial machinery and household appliance and components. In 2017, it employs around 42,000 staffs globally and generated nine billion euros revenue.